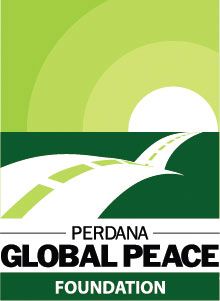 About Perdana Global Peace Foundation
The establishment of the Perdana Global Peace Foundation (PGPF) began following the declaration of the Kuala Lumpur Initiative to Criminalise War in December 2005 spearheaded by Tun Dr. Mahathir Mohamad. The Forum concluded with major support from panelists and attendees that a serious, active and sustained struggle is needed to outlaw war and encourage global peace.
Perdana Global Peace Organisation (PGPO) was formed on 4 May 2006 and subsequently PGPF was registered as a Foundation on October 2010.