Since the increased violent aggression by Israeli forces which started in the second week of October 2023, PGPF has once again collaborated with Muslim Care Malaysia (MCM) to send aid to Gaza, Palestine.
The latest being a collection to purchase an ambulance for the use of the Enaya Physiotherapy Centre, especially in serving the public given the current humanitarian crisis in Gaza.
Supervising the project on behalf of PGPF, Chairman Tan Sri Norian Mai conveys much appreciation to all donors. "Contributions from all levels of society in reaching our target, big or small is important, as the current needs in Gaza are dire".
Championing this project, PGPF Trustee Tan Sri Dr. Samsudin Hitam announced on Tues, 31st Oct., having reached goals set for collection,  handed a cheque to MCM President, Tn Hj. Zulkifli Wahijan. Tan Sri Dr. Samsudin said, "I am confident with the expertise and capabilities of MCM in delivering aid to Gaza".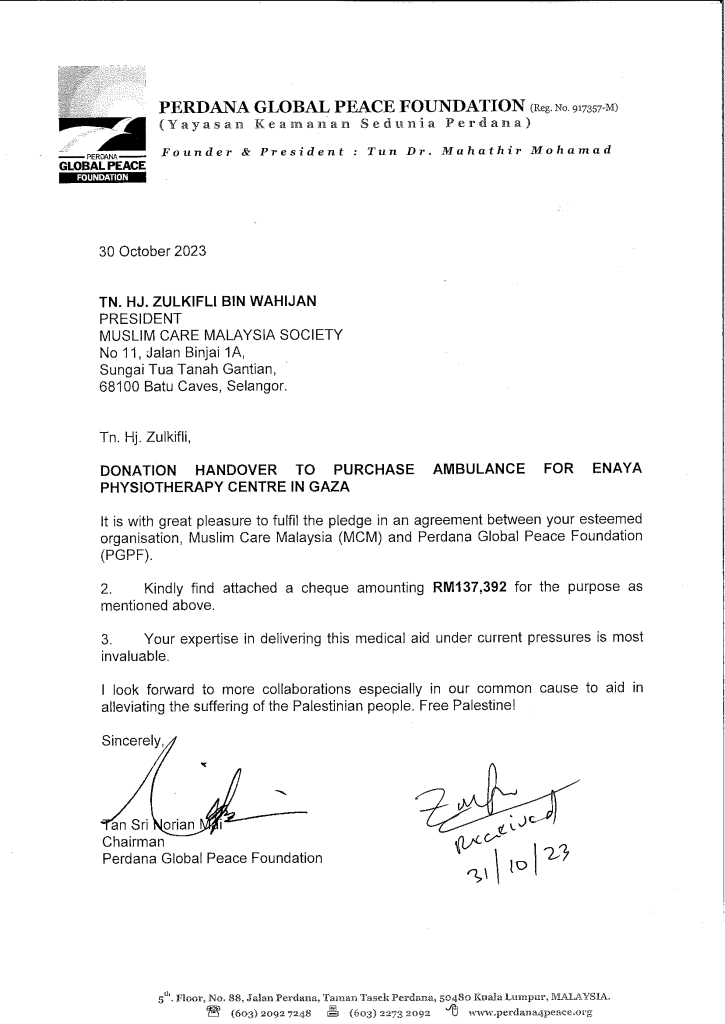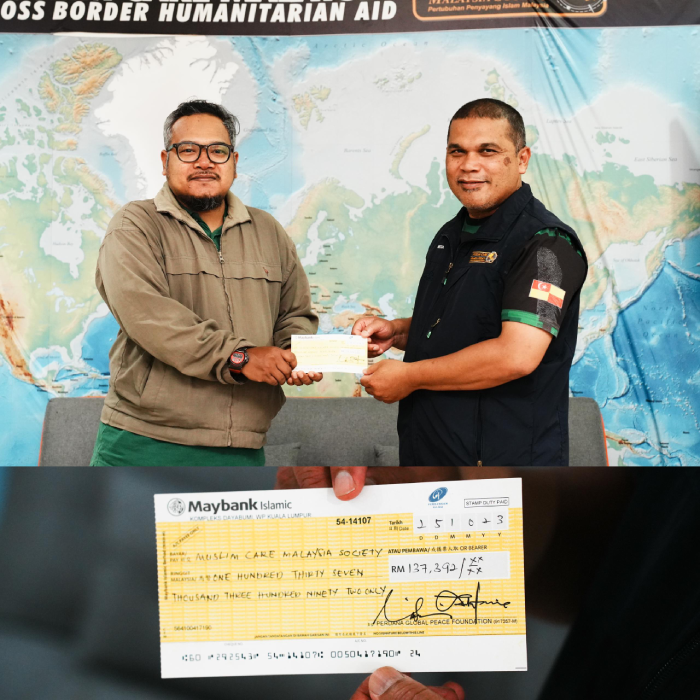 Humanitarian Aid to Gaza
Prior to this latest collaboration, PGPF made some contribution in a massive mobilisation of aid to Gaza via Rafah organised by MCM supported by local and international organisations. This humanitarian aid mission used three 12 meter trailers to mobilise personal care, medical  and food aid worth RM7.2 million ringgit (USD1.5m) on Sat., 28 Oct. 2023.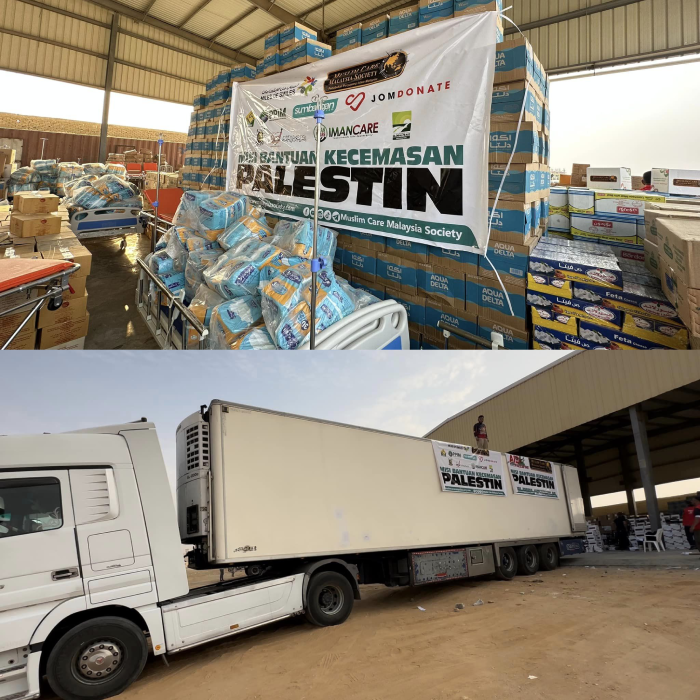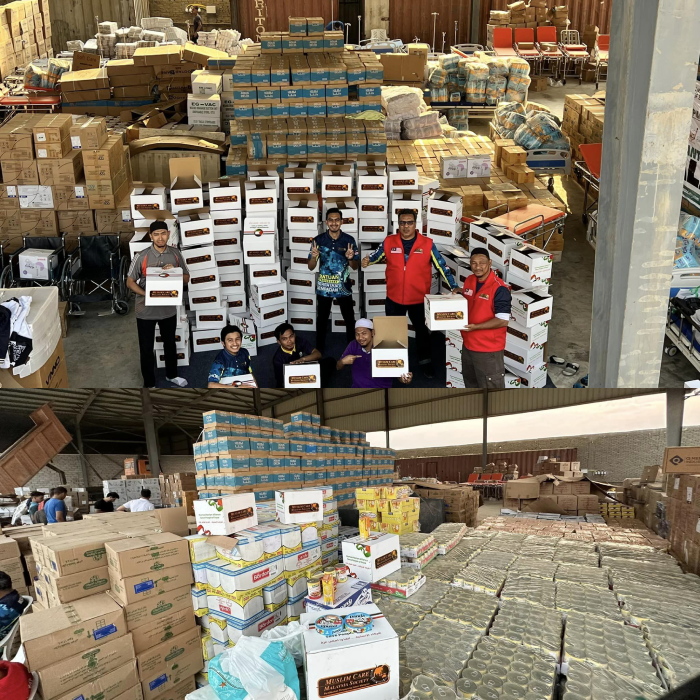 PGPF records its appreciation to all donors for making the humanitarian aid to Gaza possible. Malaysians are known for their generosity and it is truly reflected here.
The public's contributions should not stop for as long as there is not a #FREEPALESTINE.
Allahu akbar!
Click the tab below for more info on the Enaya Physiotherapy Centre: