BACKGROUND: ENAYA PHYSIOTHERAPY & REHABILITATION CENTER, GAZA
Since the beginning of the project in 2016, the United Nations estimates more than 76,000 Palestinians have been maliciously wounded by the Israeli Defense Force (IDF). The victims were mostly shot with live ammunition by IDF snipers in a strategic effort to immobilise resistance and continue oppression by illegal occupation. The numbers are shocking and such blatant malevolence by a uniformed body should be addressed at the highest international courts.
In May 2019, Jamie McGoldrick Humanitarian Coordinator from the UN reiterated the statistics when visiting Al-Shifa' Hospital in Gaza. He had made a USD20million appeal to address the startling figures and support the alarmingly overloaded health system. 
In view of the situation on the ground, PGPF initially raised USD90,000 and went on to collaborate with Charitable Association for Palestinian Relief (CAPR) to construct the Enaya Physiotherapy and Rehabilitation Centre building.
PROGRESS AND COMPLETION
The Centre is located in Khan Younis City at the South of Gaza Strip. The project is strategically located where the local population is approximately 150,000 residents and will provide proper equipment servicing people with injuries apart from creating job opportunities within the establishment.  Funds raised will be used to purchase support equipment, diagnosis facility, treatment devices and furnish the management office as well as a small kitchen.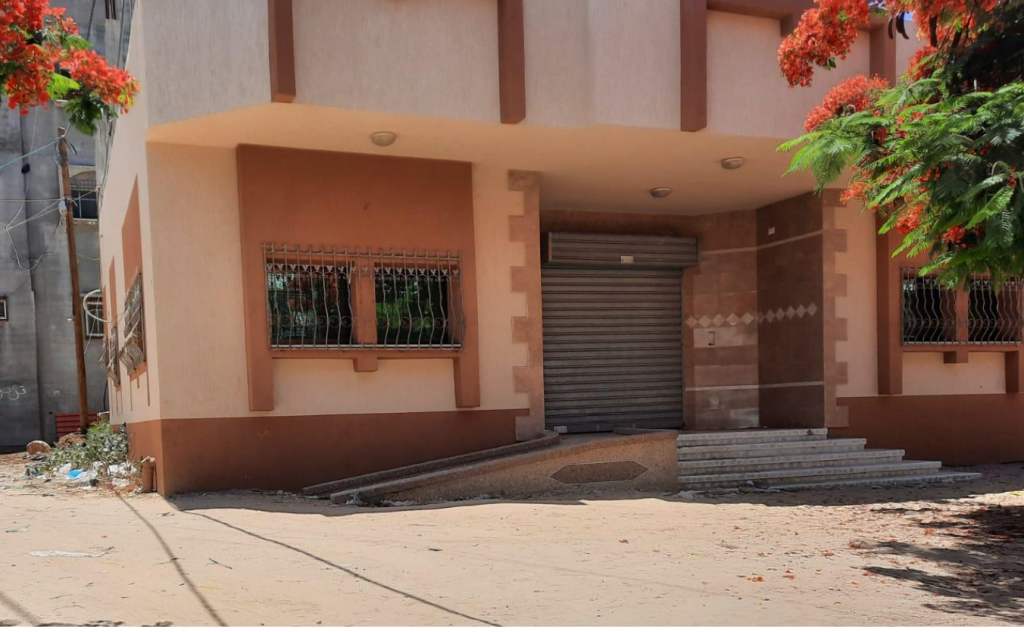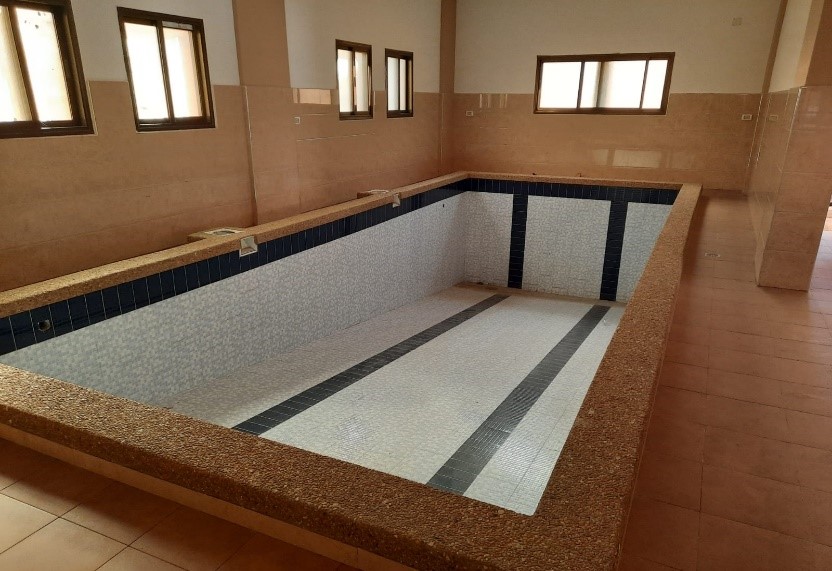 PGPF raised USD90,000 and collaborated with local NGO, Charitable Association for Palestinian Relief (CAPR) to construct the Centre. The 250 square meter building will provide services specialising in 3 departments, ie. sports equipment hall, water physiotherapy hall, diagnosis and treatment hall.
In December of 2018, YBhg Tan Sri Mohamed Jawhar Hassan handed over donations from Media Prima Humanitarian Fund to Tan Sri Norian Mai, PGPF Chairman.
From the donation, RM41,193.56 (USD10,000) has been utilised to fully complete the building structure. A second transfer of about RM52,000 is utilised  to partially furnish and equip the sports hall, kitchen, daignosis and treatment hall.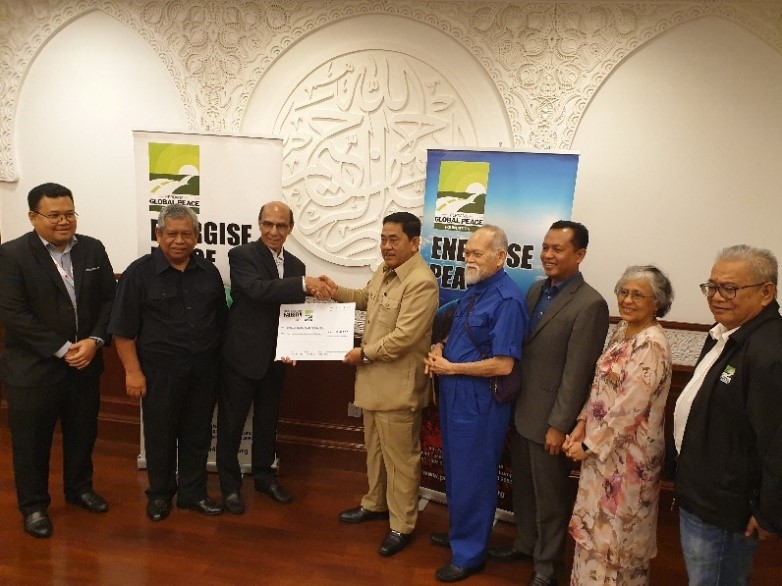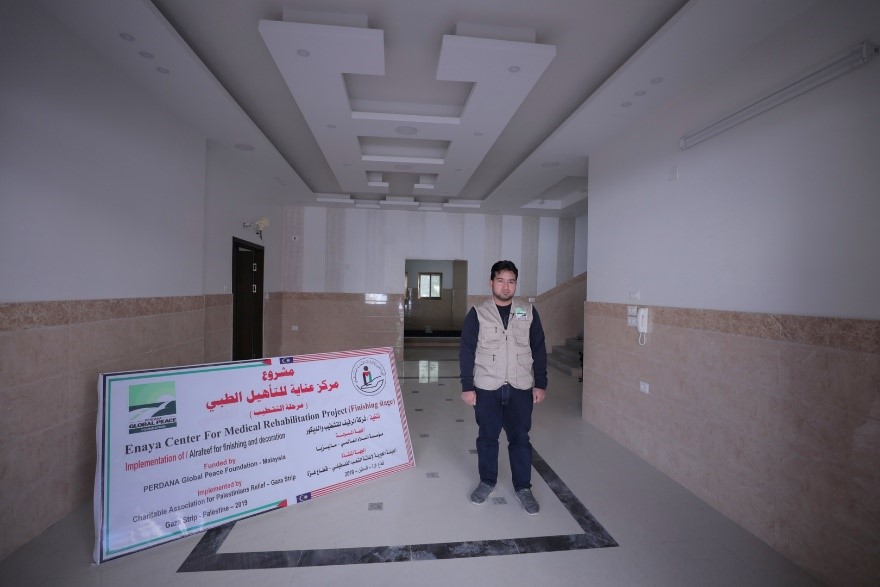 PGPF affiliate in Gaza is currently tracking progress and have reported that the building is now complete.
To complete the Centre at operational level, PGPF is seeking approximately USD60,000.
A majority from the amount will go towards purchasing diagnosis and treatment equipment. Other expenses are listed to cover cost of furniture, appliances, management office and kitchen.
However in light of frequent electricity supply disruption, PGPF was advised to install solar system panels which will cost another
USD30,000.
Breakdown of required funding for the Centre to be operational:
· Support equipment USD 12,850
· Diagnosis and treatment devices USD 40,925
· Management office, furniture and kitchen USD 5,600
· Solar panels USD 30,000
Choose tabs below for more info: