Jelajah Keamanan - Waqaf Water4Gaza
In February 2012, PGPF toured at national level to the states of Melaka, Perak, Putrajaya and Kuala Lumpur. The state visits were welcomed with cooperation from the public, private companies, state governments and their respective departments and machineries.
The aim of the roadshow was to create awareness on the issue of the lack of clean water due to pollution of supply in Gaza aquifers, destruction of water supply infrastructure and blockade by Israel.
Subsequently, PGPF also promoted its vision to Criminalise War and Energise Peace by setting up the War Is A Crime Exhibition at each State. Through the Jelajah Keamanan roadshow, PGPF raised funds via the Waqaf Water4Gaza programme.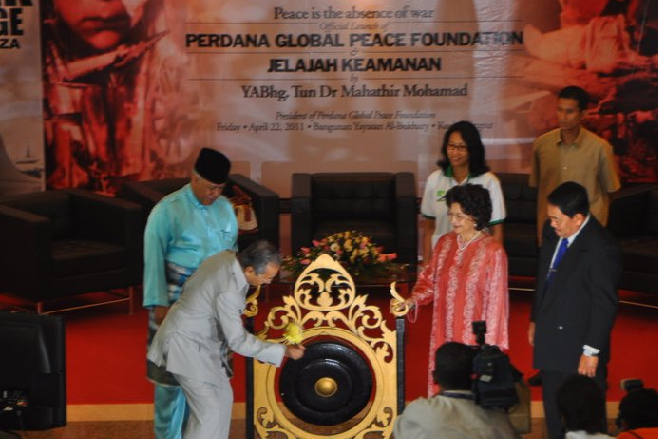 Jelajah Keamanan Melaka Chapter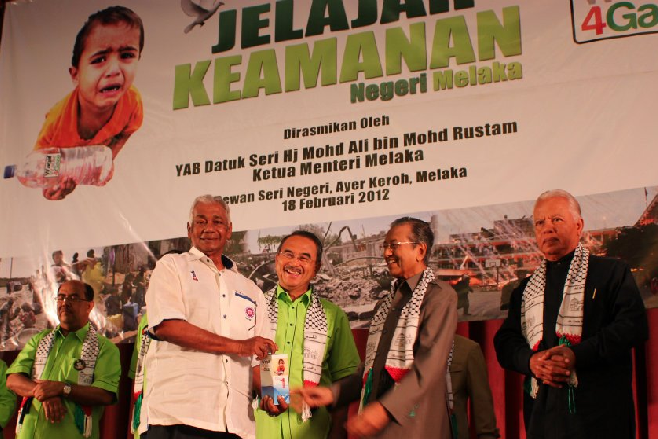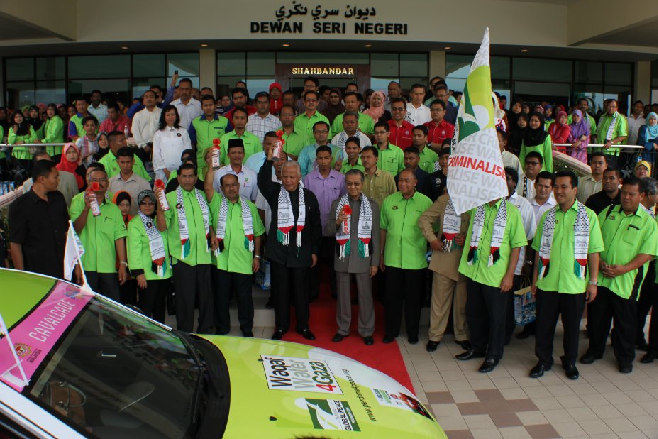 Exhibition held at the concourse of Seri Negeri Complex, Ayer Keroh.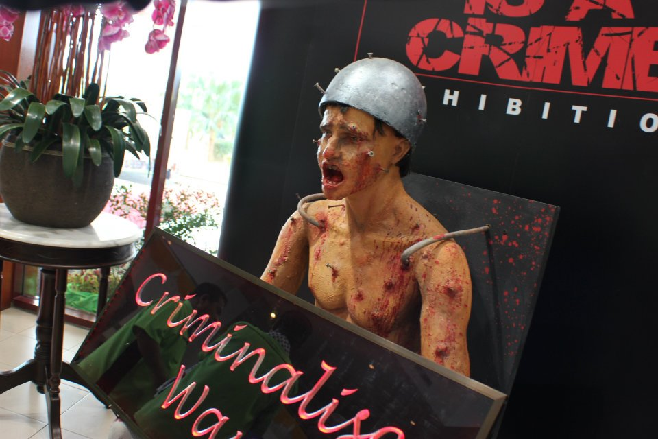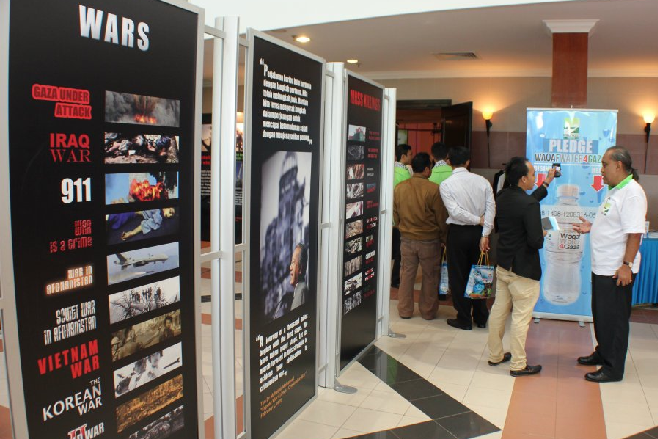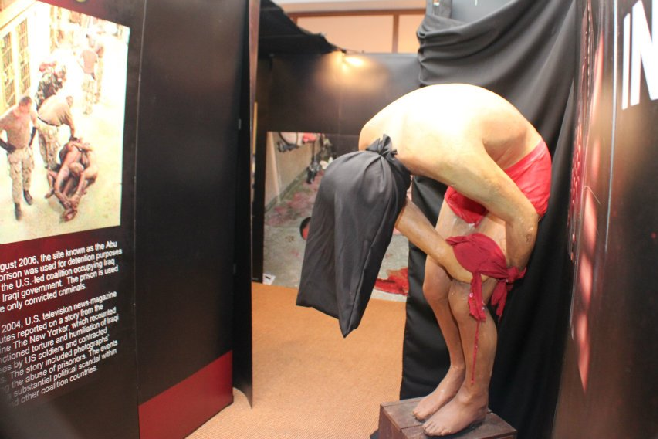 Jelajah Keamanan Perak Chapter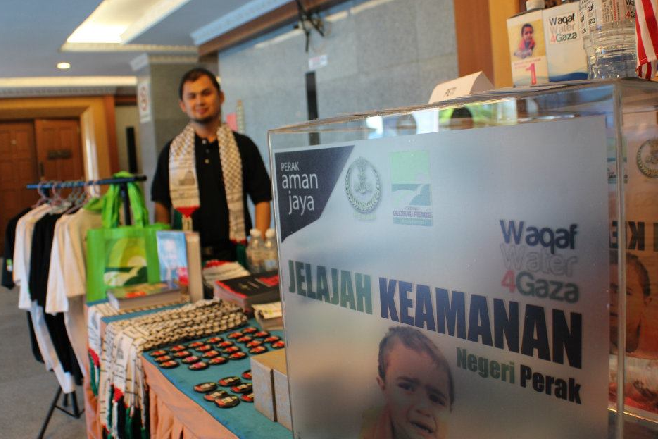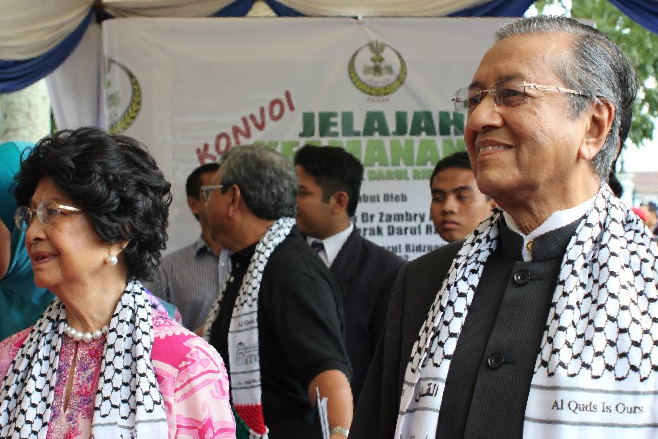 Exhibition held at the concourse of Seri Perak Complex, Ipoh.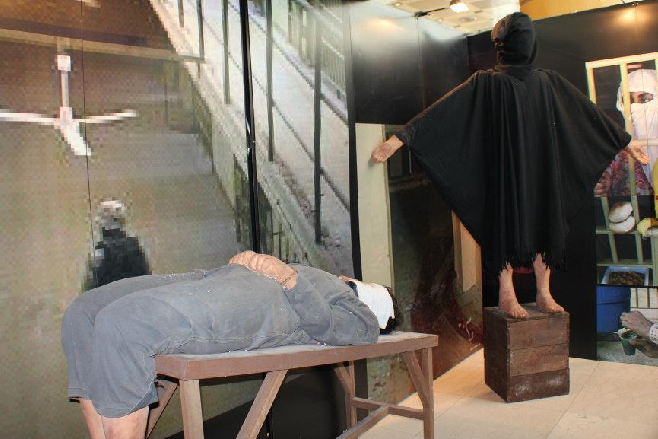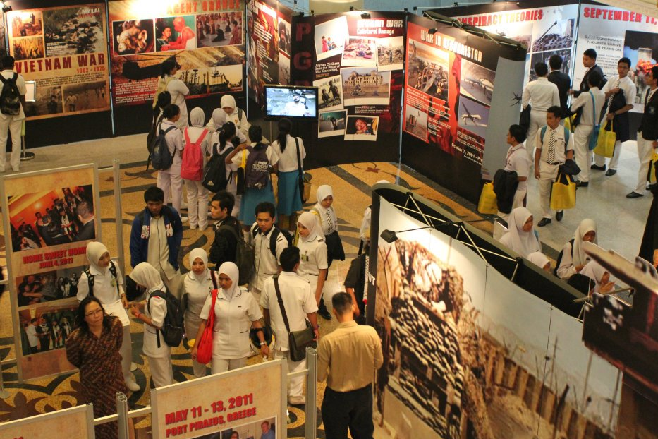 Jelajah Keamanan Putrajaya Chapter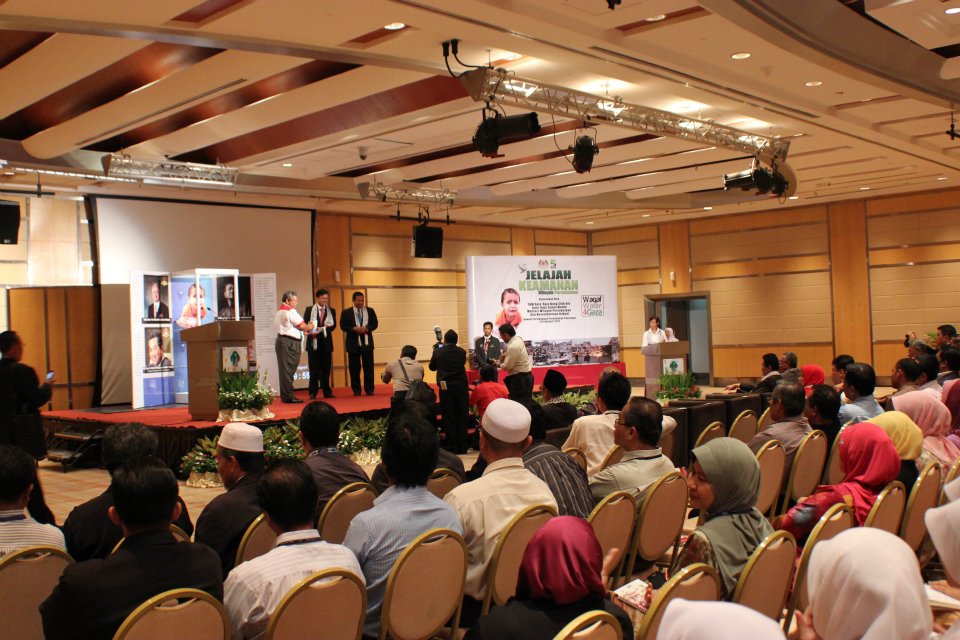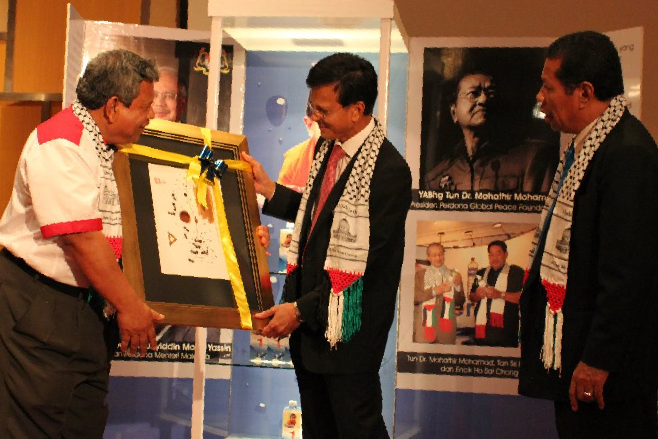 Exhibition held at the concourse of Seri Siantan Hall, Perbadanan Putrajaya Complex.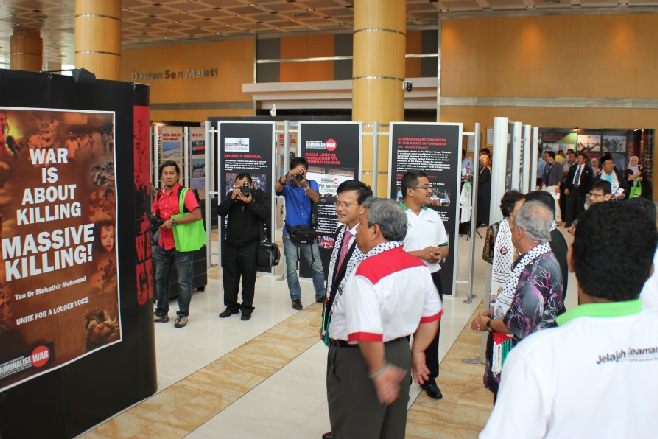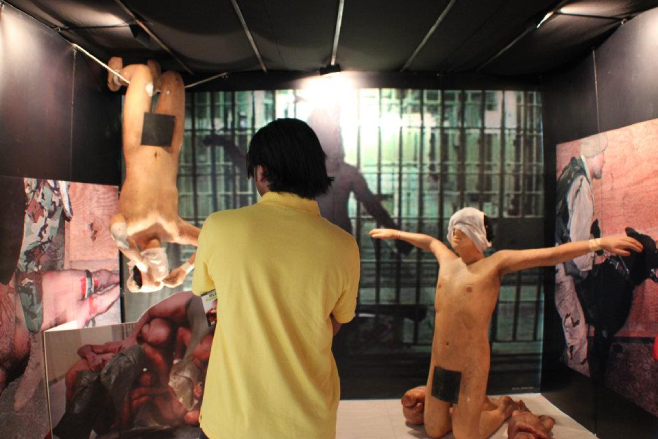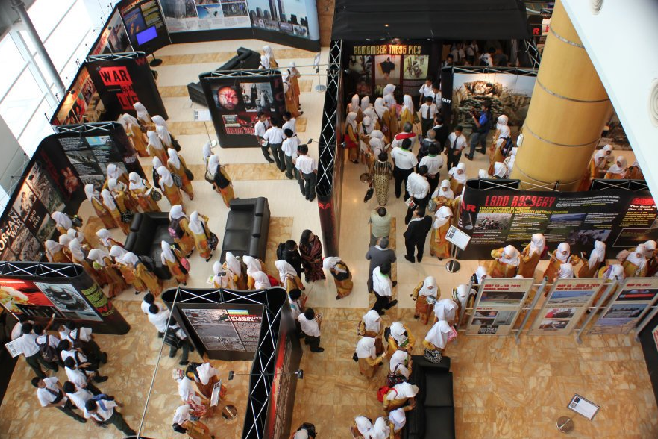 Jelajah Keamanan Kuala Lumpur Chapter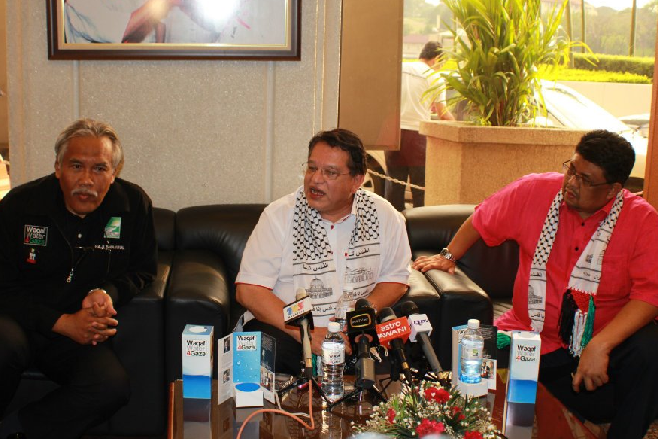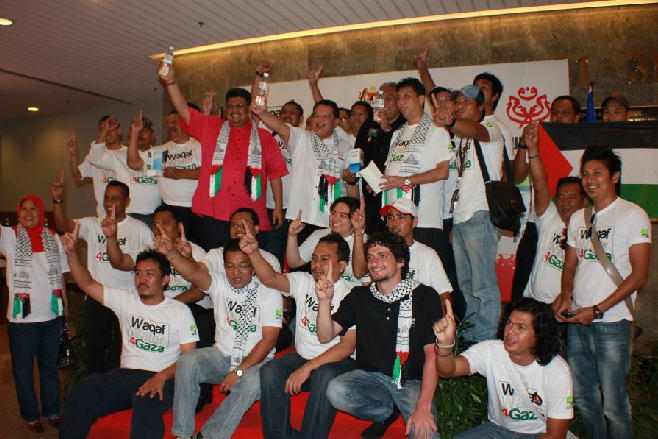 Le Tour de Langkawi - Waqaf Water4Gaza
PGPF co-sponsored and took part in the cavalcade for Le Tour de Langkawi which ran from 24 February to 4 March 2012 to promote the Waqaf Water4Gaza programme.
The cavalcade started in Putrajaya and finished in Kuala Terengganu. Along the way PGPF distributed Water4Gaza to each stop. At the end of each race stage, a booth was manned by volunteers to promote PGPF's efforts for global peace.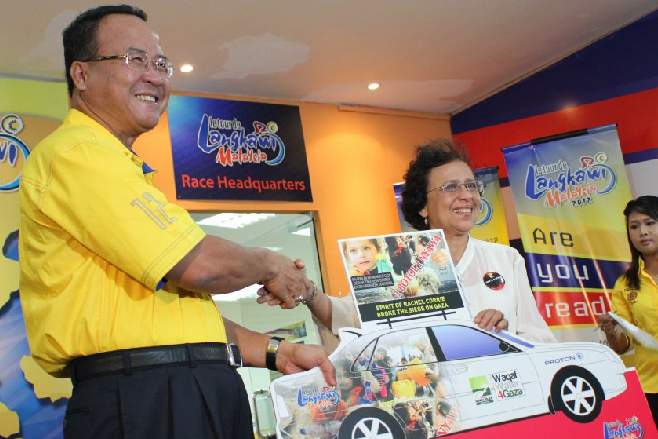 Waqaf Water4Gaza Distribution
In August of 2012, PGPF began producing the Water4Gaza for free distribution in Gaza.
In the holy month of Ramadan, PGPF volunteers distributed 500,000 1.5litre bottles of Water4Gaza to 50 mosques, 10 hospitals, orphanages, foundations and churches across the whole of the Gaza strip.