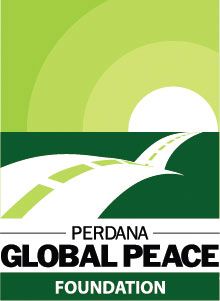 The Perdana Global Peace Forum 2005, organized by the Perdana Leadership Foundation on December 15 -17 2005 at the Putra World Trade Centre, Kuala Lumpur, Malaysia, intended to provide an international platform for the discussion of current world problems and through comprehensive discourse, provide ideas to make our world a better and safer place. The Forum brought together a diverse and select group of current and former heads of state, business leaders, prominent academics, community leaders, other stakeholders and key NGO representatives to collectively brainstorm on a practical way towards achieving global peace.
The Kuala Lumpur Global Peace Forum of concerned peoples from all five continents
in the belief that peace is essential condition for the survival and well being of the human race
to promote peace and save succeeding generations from the scourge of war
over the frequent resort to war in the settlement of disputes between nations
that militarists are preparing for more wars
that use of armed force increases insecurity for all
that the possession of nuclear weapons and the imminent risk of nuclear was will lead to the annihilation of life on earth
At PGPF, we initiate and operate a multitude of projects across the world to help communities rebuild their lives after events such as war and natural calamities. Please help us to help them.
Here are some of our projects that need your urgent contributions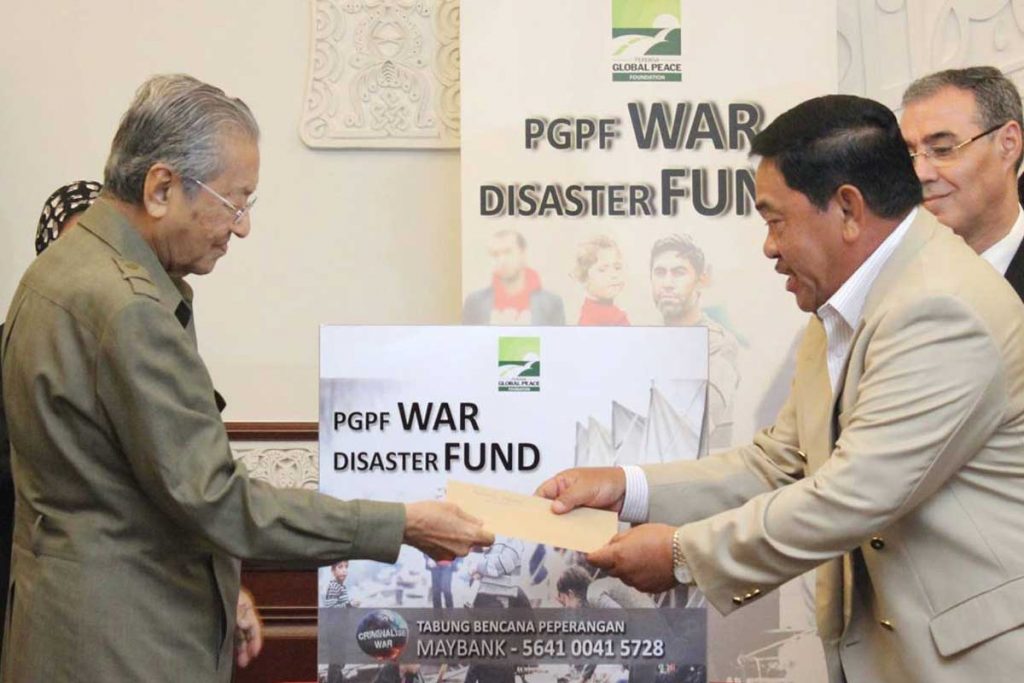 CRIMINALISE WAR FUND
PGPF Criminalise War Fund Initiative calls for International Community to be together with PGPF to support efforts to energise peace and criminalise war.