PGPF would often hold Dialogues concerning pressing global issues. The settings organised by PGPF for such events allow for a more relaxed environment to discuss issues among speakers and participants.
Another method of engaging the public is by organisng a Book Launch where the author is invited to speak to an audience. The informal nature of such settings allows for better discourse.
From Beirut to Jerusalem (Mandarin version) by Dr. Ang Swee Chai & Stealth The New War Machine by  Dr. Hans Husum
2016 – Al Bukhary Foundation Building
The event opened with video presentation on both books and was later launched by Tun Dr Mahathir Mohamad, PGPF President. Dr Ang's personal experience with Palestinians inspired her to pen accounts throughout an illustrious career as a surgeon/activist.
In his book, Dr Husum talks about a new type of warfare which he terms as hyper-warfare which deals with new technologies that are far more devastating than conventional warfare. Both authors were later invited to a recording with Astro Awani's Agenda Awani.
The Ongoing Plight of the Palestinians: A Dialogue with Heather Stroud and Dr. Ang Swee Chai & Book Launch
2015 – Al Bukhary Foundation Building
Both speakers at the Dialogue has experienced living and working be it professionally or as an activist in Palestine. They shared many memories which captivated the audience.
The book Abraham's Children was launched after the Dialogue. It is novel about tragedy, discovery and love; it is also a story that delves into the Palestinian/Israeli conflict. the unfolding events, while fictional, reveal an authentic reality that is based on actual events.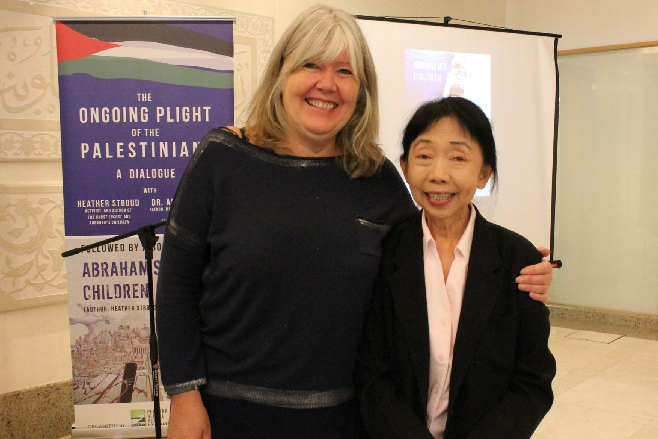 2013 – Perdana Leadership Foundation Auditorium
Organised by PGPF, Perdana Leadership Foundation (PLF) hosted a book launch by the son of an Israeli General's son, Miko Peled. In his book the author describes despite his Zionist upbringing the coming into realisation of an oppressive regime in occupied lands.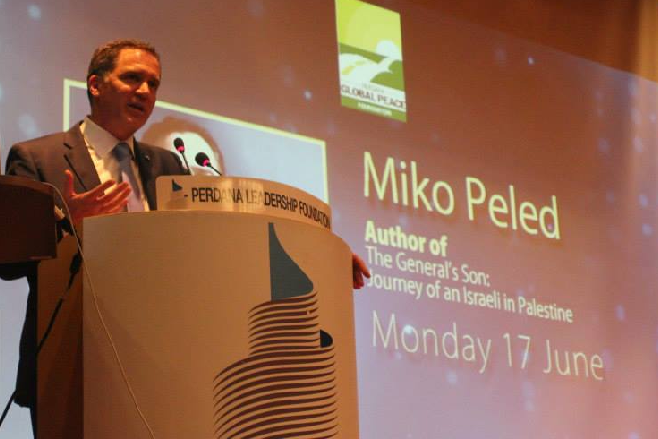 Fukushima: Inside the exclusion Zone
2013 – Al Bukhary Foundation Building
Levels of radiation are still on the rise following a disaster which struck the Fukushima Daiichi Nuclear Plant in 2011. PGPF hosted a talk by activist, Yoichi Shimatsu who has been on the groundand up to date with developments on the situation's harmful effect globally. The Talk was chaired by Dato Dr Ronald S McCoy.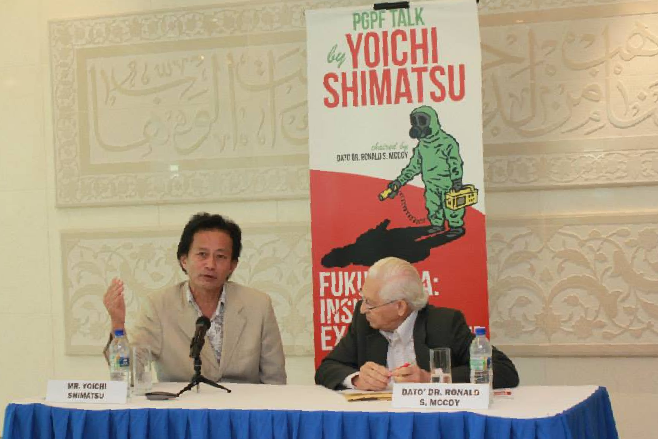 Dialogue Series in Conjunction with War Crimes Tribunal & Book Launch
2012 – Al Bukhary Foundation Building
The Dialogue Series held 4 sessions to discuss the Kuala Lumpur War Crimes Tribunal between the War Crimes Commission and participants.
After the sessions, Tun Dr Mahathir Mohamad launched Prof Michel Chossudovsky's book titled Towards a World War 3 Scenario. The book revolves around the topic of an impending nuclear war as some countries are bent on  dominating the arms race for military hegemony.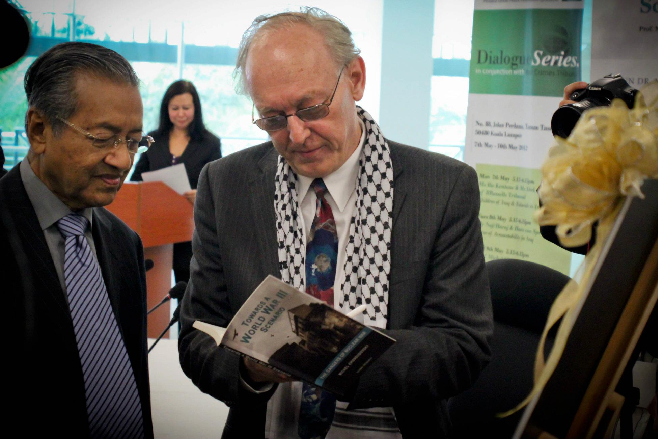 2011 – Al Bukhary Foundation Building
With the presence of Palestinian members of Parliament in Malaysia, PGPF initiated a dialogue on 13 July 2011 to understand Palestine's challenges for submission of Statehood. Dr Khalil Alhaya, Palestine MP and Head of Political Committee in Parliamentspoke on the challeges faced by the resilient nation struggling for Statehood. The small function hosted 40 representatives from Malaysian NGOs, the media and PGPF volunteers.