Humanitarian Aid for Gaza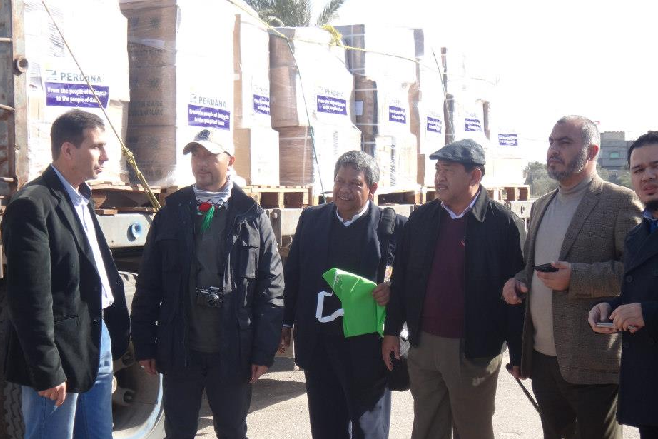 Israel's decades old blockade on Gaza created another boiling point when several Palestinians were murdered by drone attacks in November 2012. Retaliation led to Israel launching the infamous Operation Pillar of Cloud which killed and wounded hundreds of Palestinian civilians. PGPF urgently acted in light of the dire medical needs by the people of Gaza due to Israel's indiscriminate aerial bombings on civilians.
PGPF accumulated 25 tonnes of medical supplies and baby formula worth RM1.5 million which was delivered to the Al Shifa Hospital in Gaza. The mission was led by Dato' Seri Paduka Mukhriz Mahathir, Honorable Advisor to PGPF accompanied by Tan Sri Norian Mai, PGPF Chairman, Tan Sri Samsudin Hitam, PGPF Trustee, Fauziyah Abu Hassan, PGPF Sr Associate, Syamsul Azmi Ismail, PGPF Staff, Derek and Jenny Graham, PGPF Associates.
The delegation also donated cash to the Medical Aid for Palestine and distributed clean drinking water to the locals via PGPF's then ongoing Waqaf Water4Gaza programme.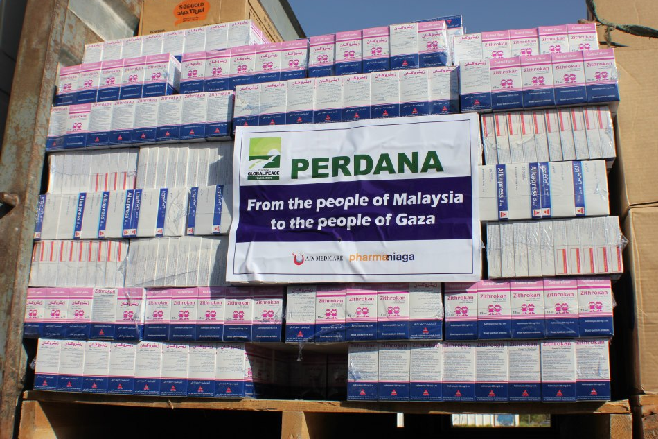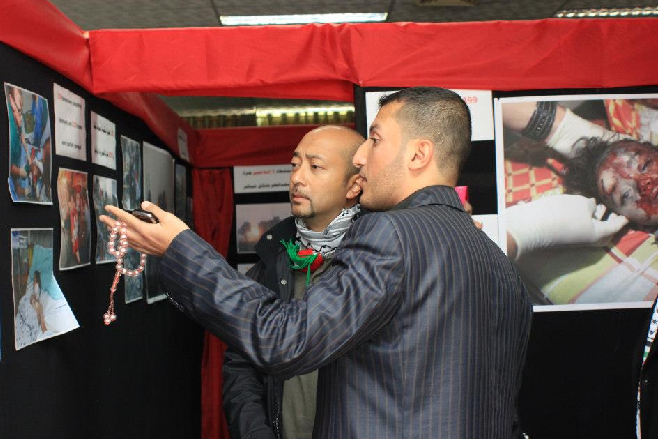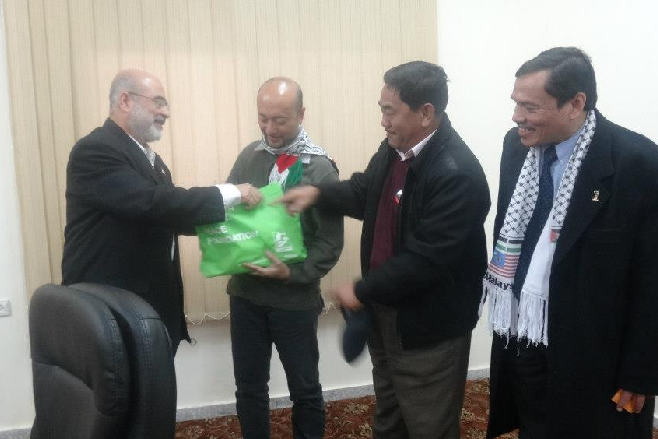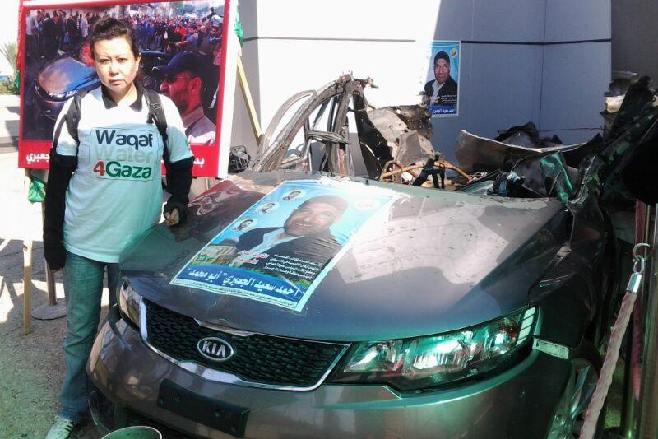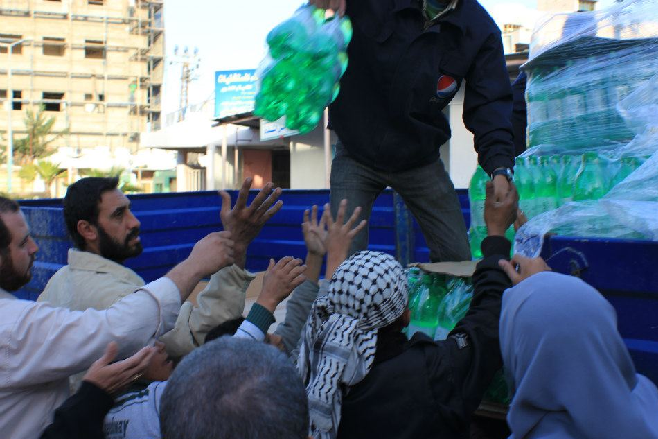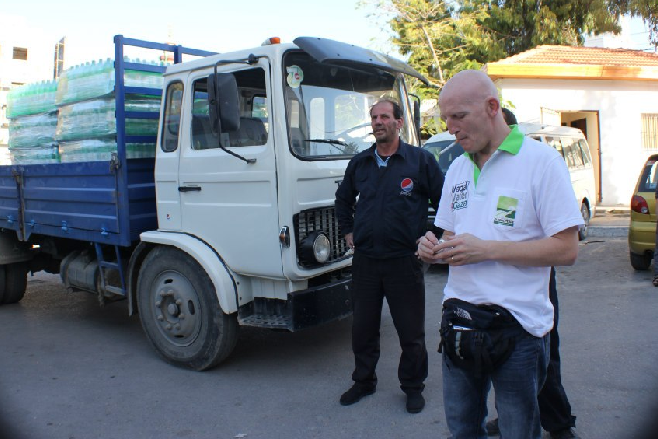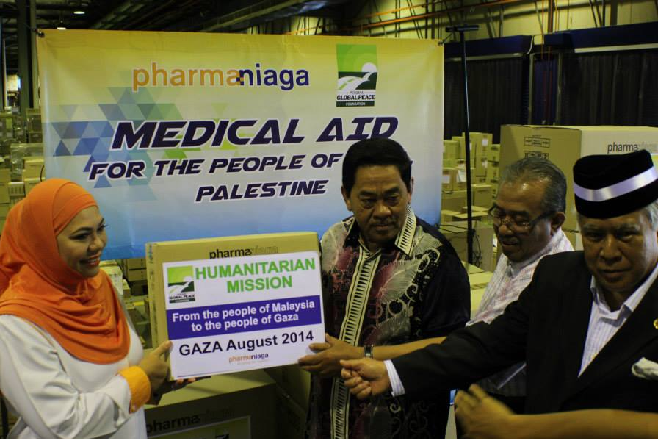 The scale of human loss, destruction, devastation and displacement caused by Israel during Operation Strong Cliff aka Operation Protective Edge in 2014 was catastrophic, unprecedented and unparalleled in Gaza, since at least the start of the Israeli occupation in 1967. During the 50 days of hostilities lasting from 8 July until 26 August 2014, 2,251 Palestinians were killed; 1,462 of them are believed to be civilians, including 551 children and 299 women.
Overall, 11,231 Palestinians were injured during the conflict, including 3,540 women and 3,436 children. Roughly one third of these children will have to cope with disabilities lasting throughout life as a result of their injuries.
PGPF secured 5.5 tonnes worth of medical aid amounting to RM650,000 which was generously donated by Pharmaniaga Bhd meant for the people of Gaza. Dato' Farshila Emran, Pharmaniaga Bhd Managing Director handed over the aid to PGPF on 21 August 2014 at their office in Shah Alam.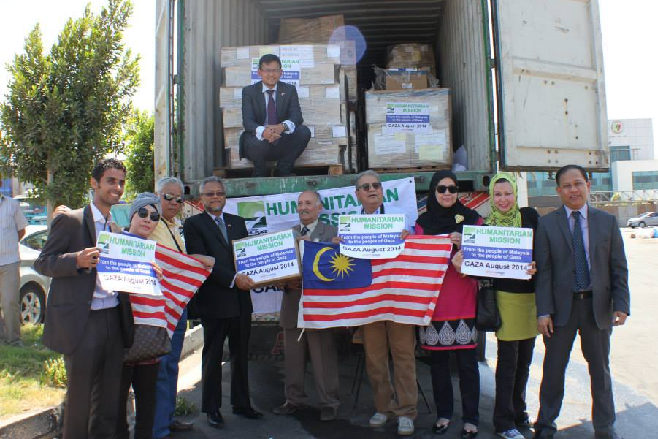 Shipment of aid to Cairo commenced on 22 August 2014 via Qatar Airways. Gen Tan Sri Mohd Azumi led a PGPF Team consisting of Dato' Ahmad Talib, PGPF Trustee, Fauziyah Abu Hassan, PGPF GM and Syamsul Azmi Ismail, PGPF Staff to facilitate distribution of aid.
Due to instability caused by ongoing conflict, PGPF collaborated with the Egyptian Red Crescent and Palestinian Red Crescent for distribution of aid.