BACKGROUND:
SOMALIA DROUGHT AND FAMINE
Onwards from 2009, Somalia experienced interrupted seasonal rains. In 2011, the rains failed causing severe drought which was reported to be "the worst in 60 years" across the East African region . On 20 July 2011, the UN declared a famine in the Lower Shabelle and Bakool, two regions of southern Somalia. On 3 August, famine was further declared in the Balcad and Cadale districts in Middle Shabelle as well as the IDP settlements in Mogadishu and Afgooye in response to data from the UN's food security and nutrition analysis unit.
The famine is thought to have affected 3.1 million people and cost the lives of more than a quarter million people, while hundreds of thousands more fled across the border into Kenya and Ethiopia. Although the media focussed on drought as the main cause, the 2011 Somalia famine was caused by multiple factors that included conflict, the use of anti-terrorism legislation by the US government to prevent aid reaching Southern Somalia, an increase in global food prices, and other long-standing structural factors.
PGPF was entrusted with RM1.5 million to facilitate aid for Somalia by the Ministry of Foreign Affairs (MOFA). The aid mission initiated PGPF to collaborate with the people and government of Malaysia and Somalia to send aid to the Horn of Africa. Focus was given in construction of Artesian Wells and refurbishment of existing wells for long term aid in and around Mogadishu.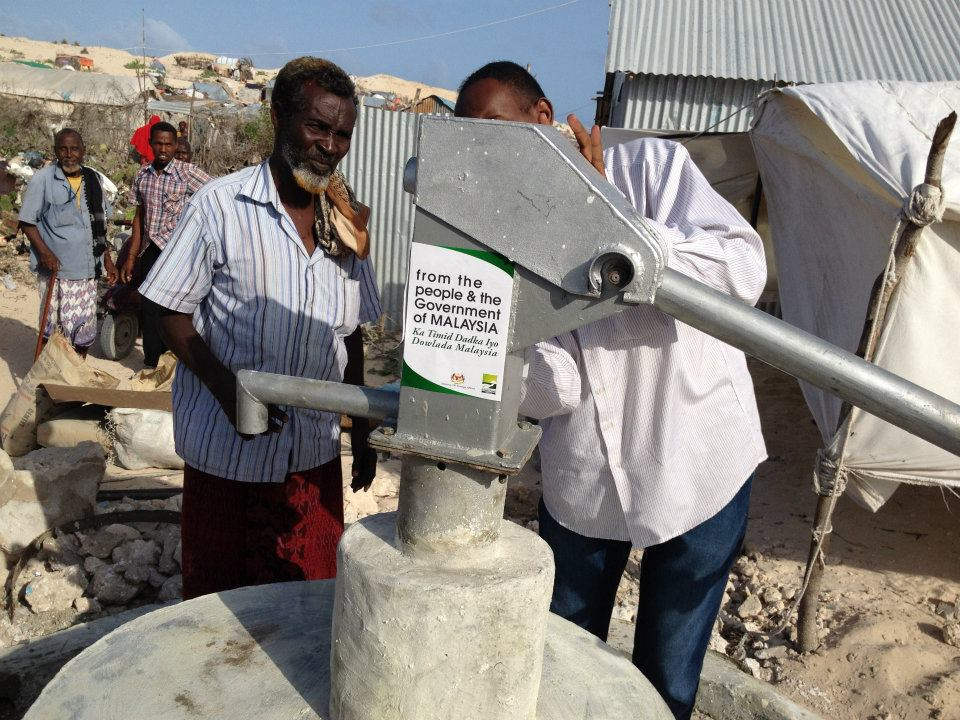 2012 Fact Finding Mission
PGPF began the project by sending a fact finding team in July of 2012 led by the late Datuk Ahmad A. Talib, PGPF Trustee. The team identified that water via wells are the main factor to benefit a population of about 2 million people in Mogadishu. Some wells are over 200 years old and in need of refurbishment/upgrade. Villagers may travel up to 20km on donkey carts to get water supply.
During the mission the team focused on repair, refurbishment and installation of water pumps at 6 main wells to help serve more than 10,000 people staying in I3 different IDP centres. Subsequently, data were accumulated for the main project; construction of an Artesian well.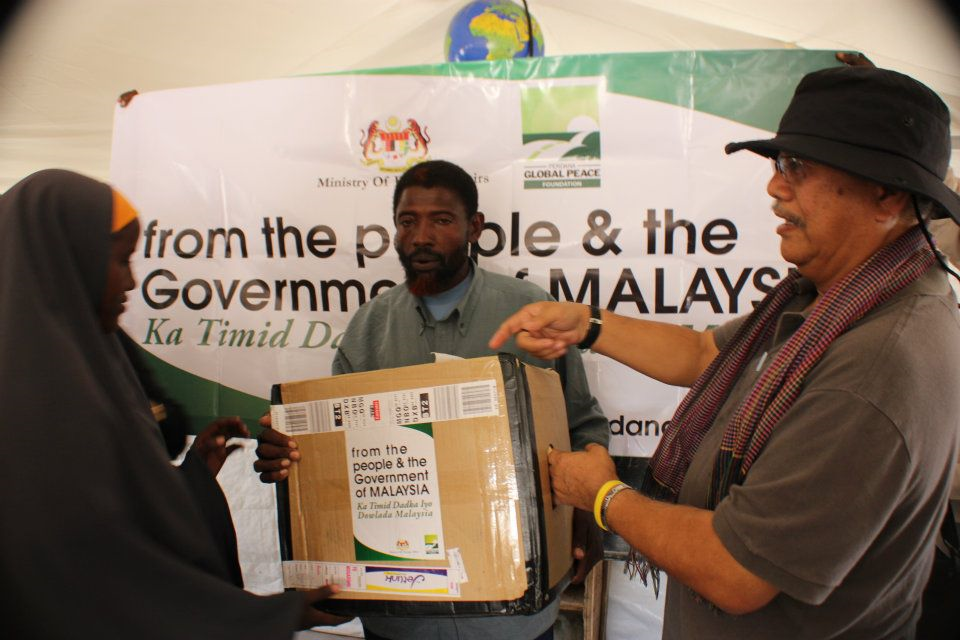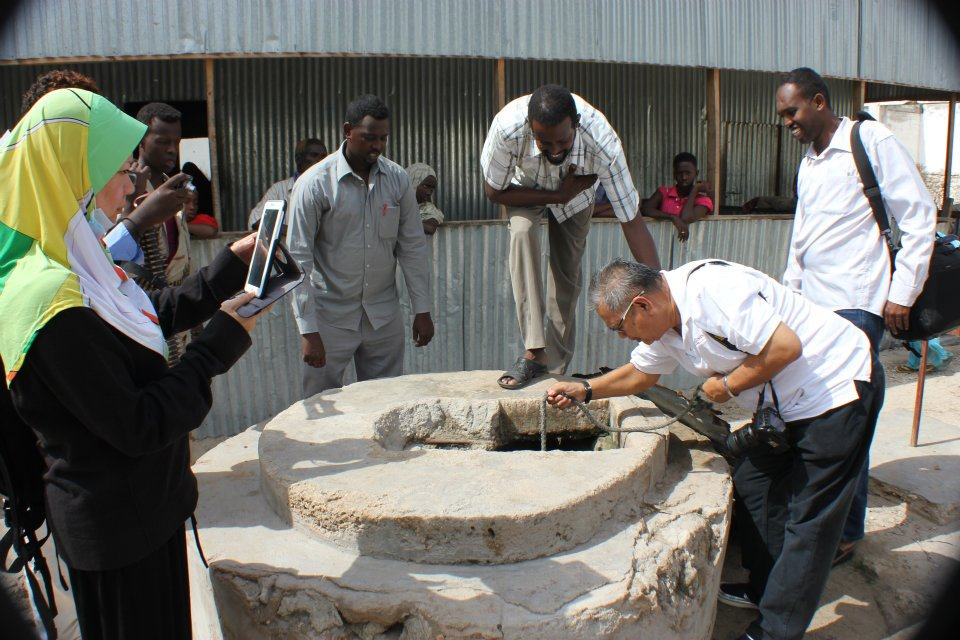 PGPF visited 5 Schools for Food and Stationeries program among them are the Al-Basiir School for the Blind and Deaf Blind, Orphanage Homes, Schools at IDP Centres, The Street Children Home, a Madrasah and 2 other private schools that helps the locals to gain basic soft skill training.  Additionally the team visited Disabled Homes where it cared for people who were affected during the Civil War. Cash donations were made to help support these schools for work on roof repairs and also to prepare for incoming Ramadhan. Donations were also made to Mercy Malaysia Clinic.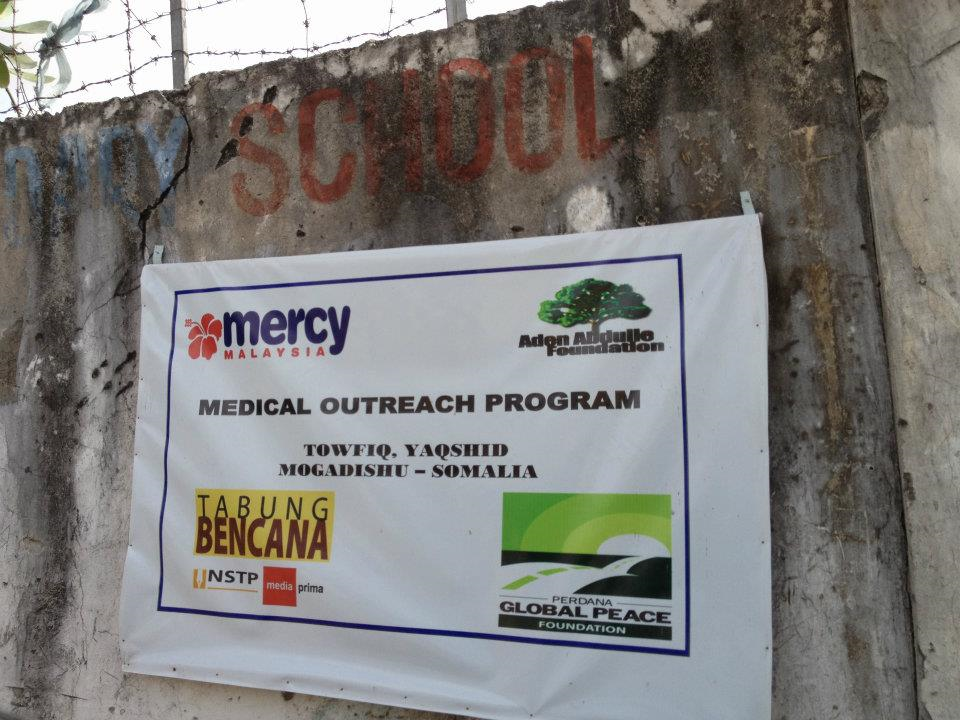 Upon returning to Malaysia with the gathered information, PGPF began work remotely by appointing volunteers in Mogadishu to refurbish/upgrade 21 more wells and start construction of a new artesian well 70km outside the capital where a reliable water source potentially serves a considerable population severely affected by drought effectively.
Goat Breeding Project
Whilst the earlier projects were ongoing, PGPF made further efforts to aid the situation in Somalia by also addressing the issue of loss of livestock due to drought and famine by initiating a goat breeding project with villagers.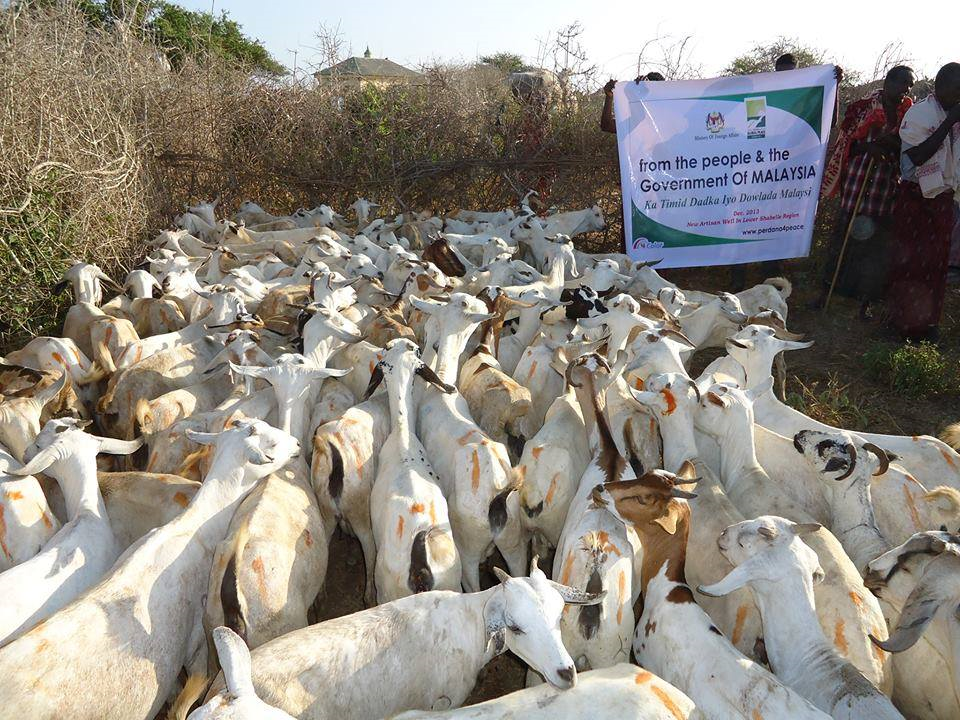 Initially, 6 villages were chosen to be given 4 male goats and 20 female goats each for breeding purposes which costs USD 15,600. The offspring are shared with other villages to further expand the breeding project.
Wheelbarrow Donation
Villages which participated in the Goat Breeding Project were also given 10 wheelbarrows each to ease laborious work involving crop growing and other small businesses which uses the instrument daily. The project costs USD 2,400.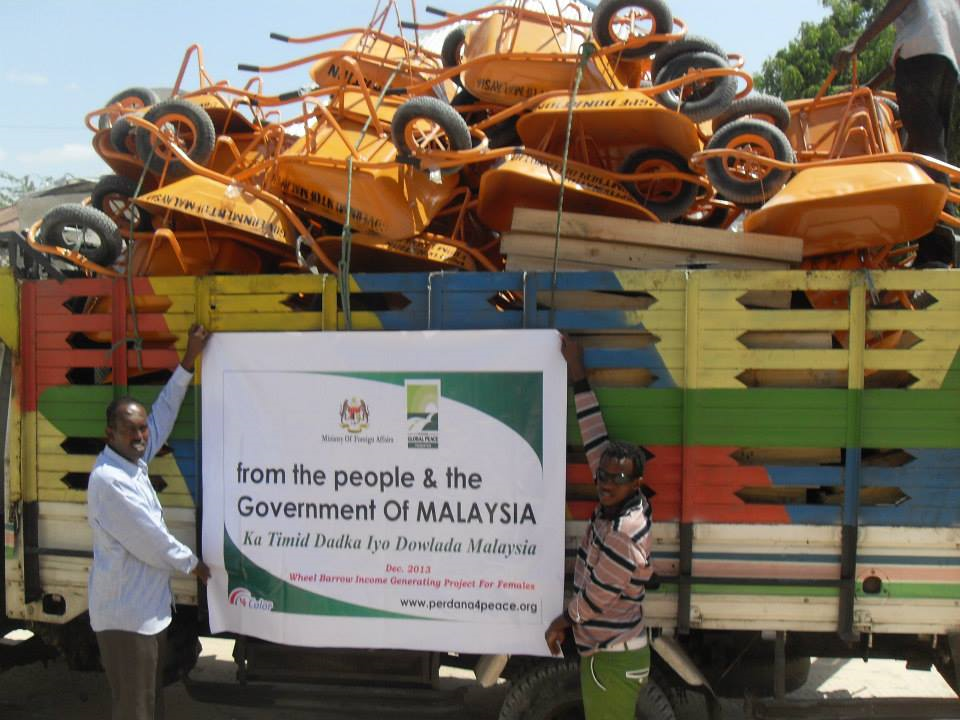 PERMATA-MOFA-PGPF Education Project for the Disabled
PERMATA entrusted PGPF with a sum of RM250,000 to help refurbish schools including hostels and the purchasing of Braille equipment for Al-Basiir School for the Blind and Deaf Blind. Among donations made were purchase of 2 multipurpose vans for transportation of blind students. A portion of the sum was also used to procure education needs for sight impaired students.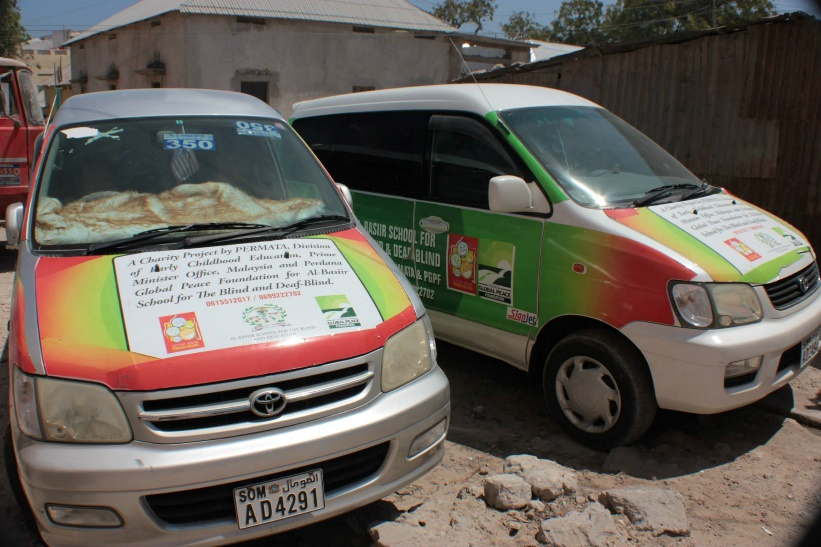 In March 2014, a team led by Tan Sri Norian Mai, PGPF Chairman including Tan Sri Samsudin Hitam, PGPF Trustee, Mr Syed Azwan Syed Ali, Berita Harian journalist, Fauziah Abu Hassan, PGPF GM and project team arrived at Aden Adde Airport, Mogadishu. The team immediately set out to visit both the Al-Bashiir School for the Blind and Deaf Blind and Habe School of Orphanage & IDPs.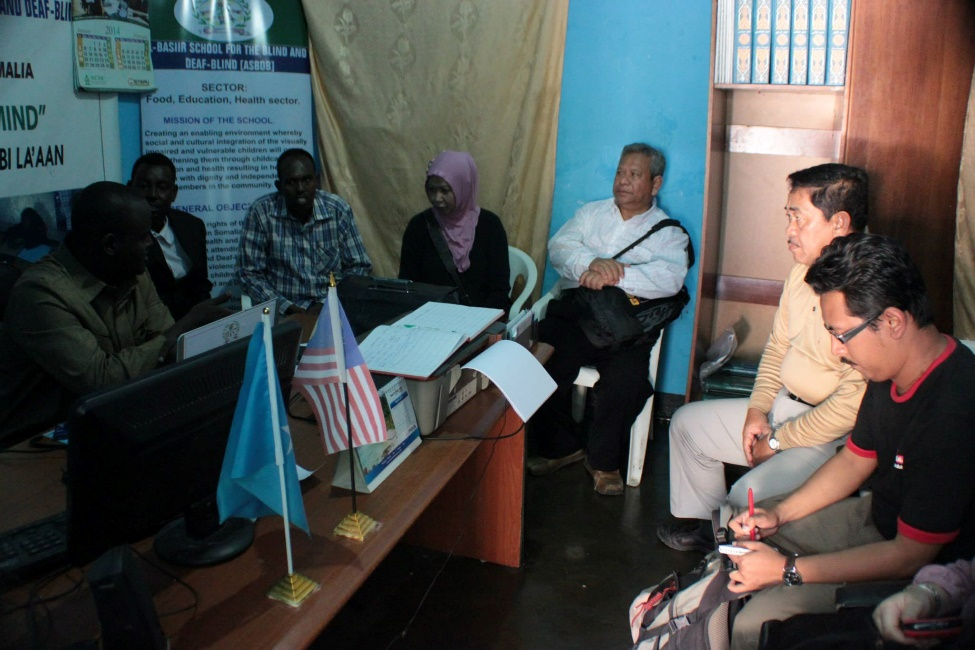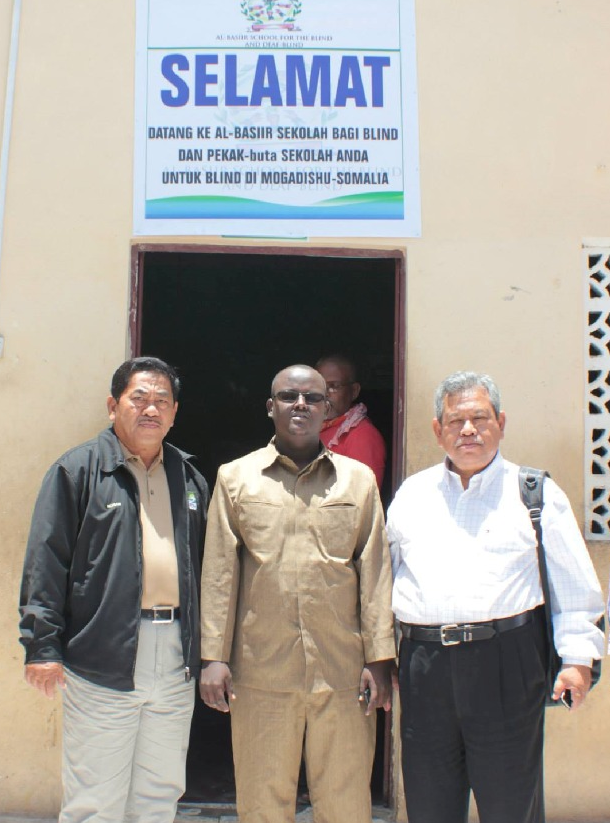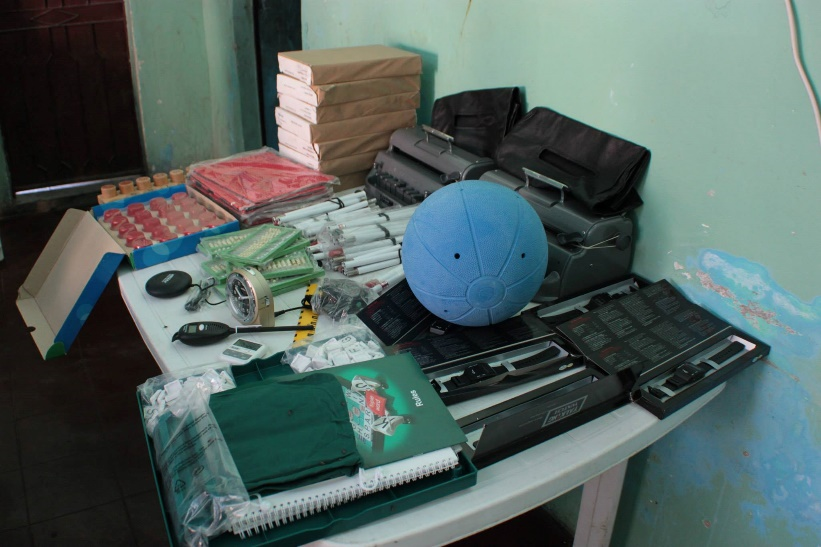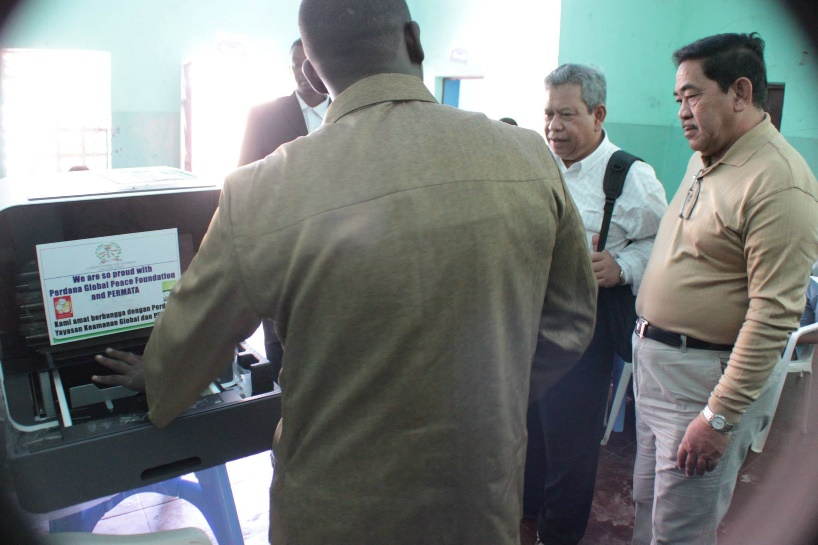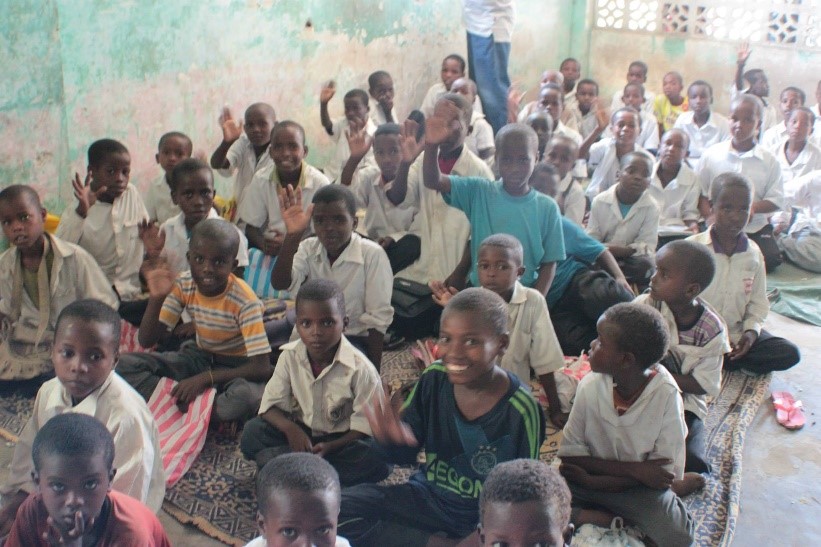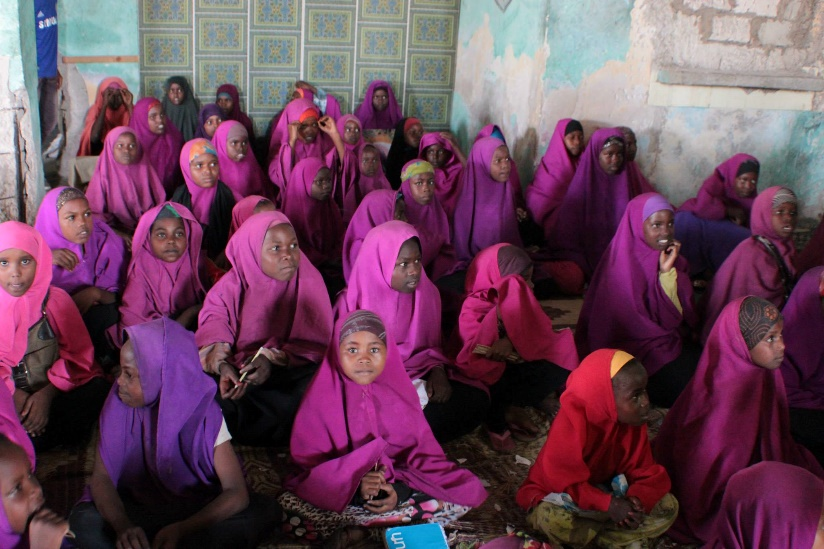 The next day, the team visited some of the 27 refurbished/upgraded wells within Mogadishu and travelled 70km outside the city into Lower Shabelle district to visit the artesian well constructed in the previous year. Notably, it is the first time where a Malaysian NGO travelled to the outskirts of Mogadishu.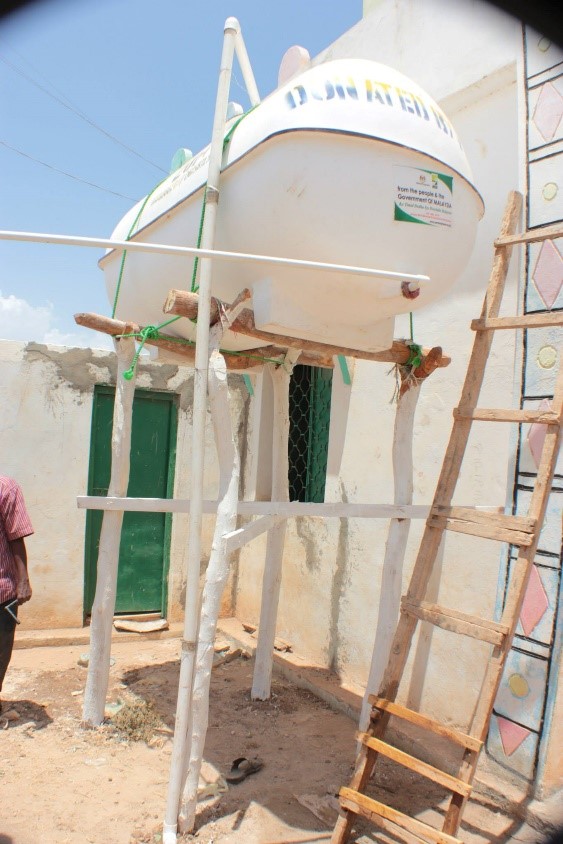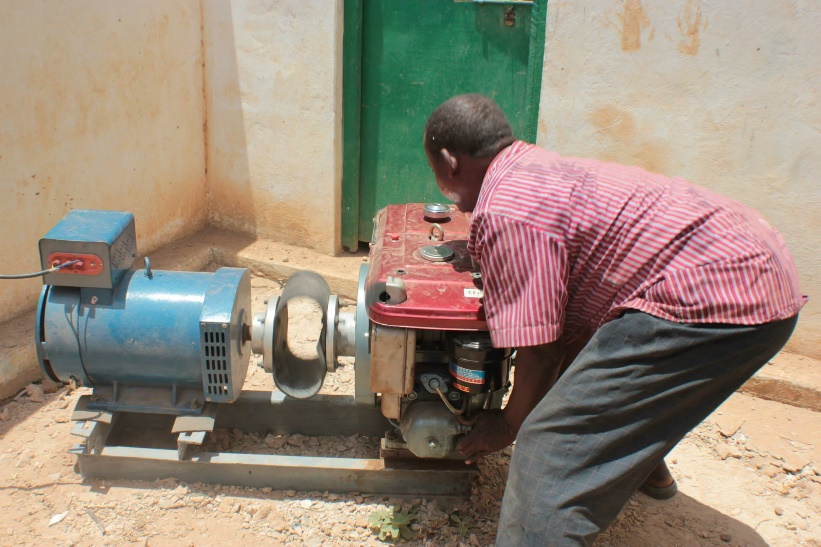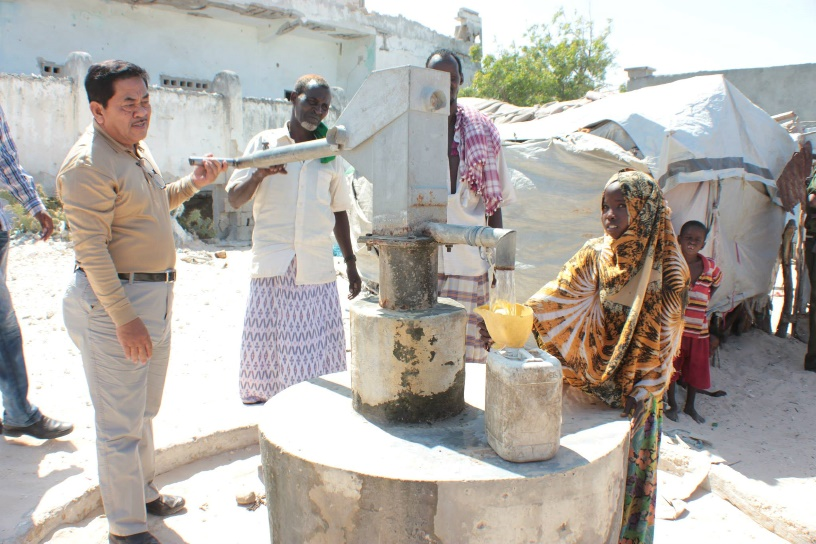 Somalia Artesian Well Project
Construction began in December 2013, where the project cost USD 56,859. A village in Tobanka Buundo, Afgoye District situated about 70km outside of Mogadishu was chosen as it has potential to serve as a water supply hub for a population of about 5,000 people from surrounding villages. A large animal trough was also constructed for livestock.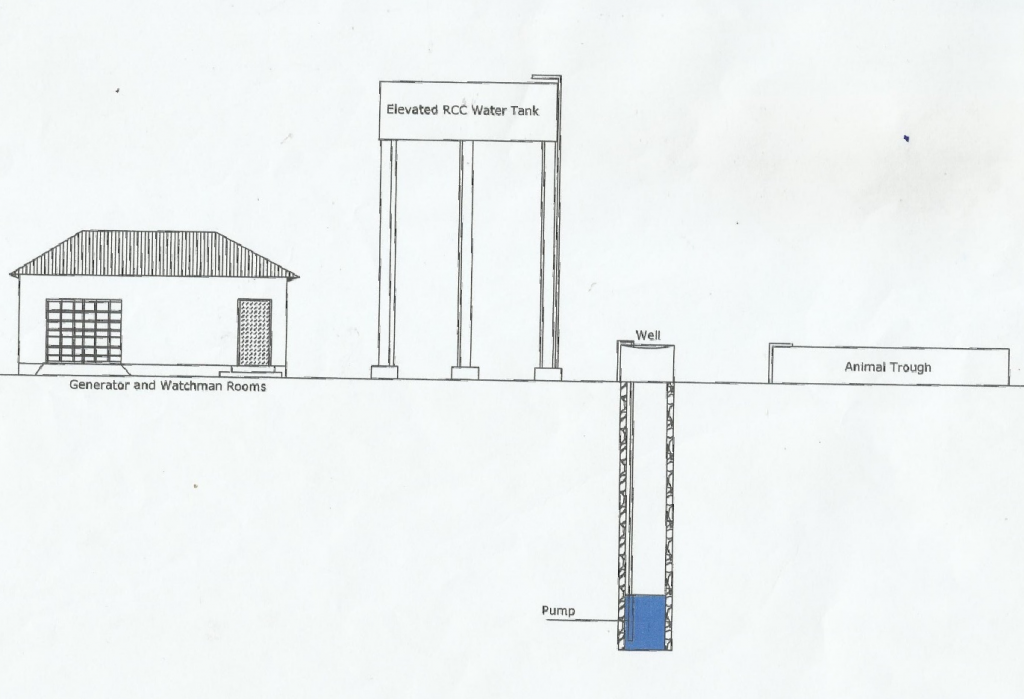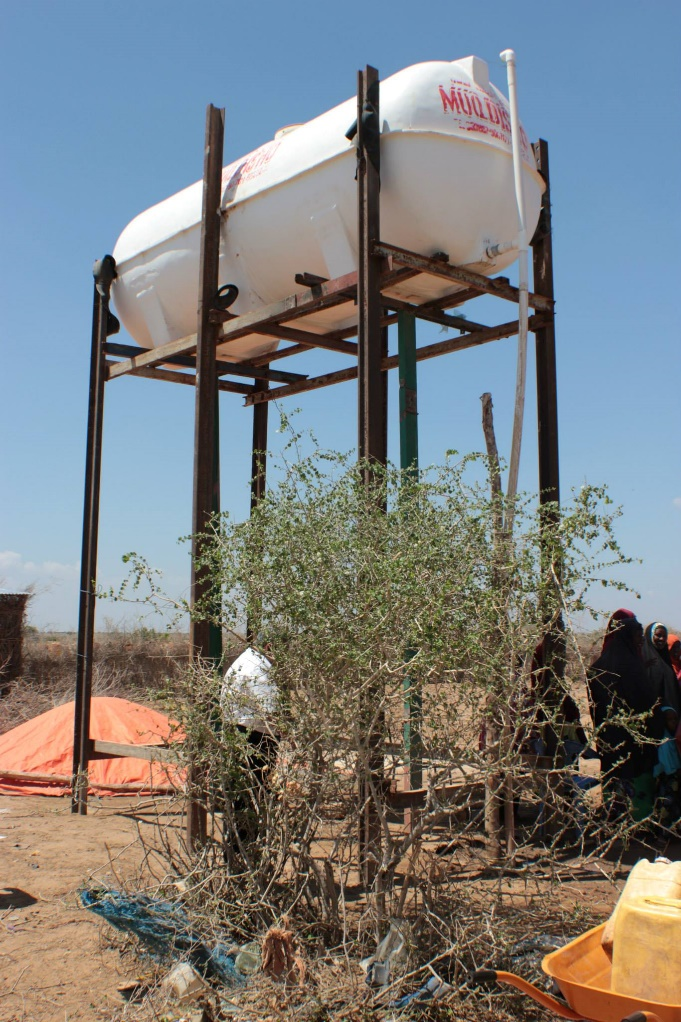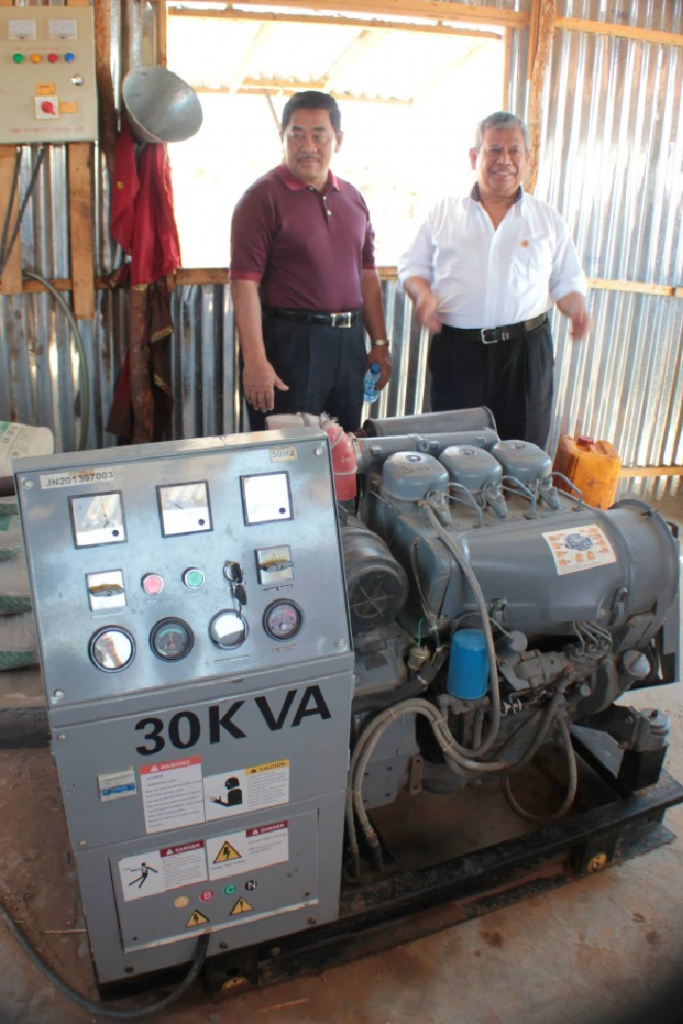 Artesian well motorised pump upgraded.
The pumps were later upgraded for efficiency as Somalia faced some of the hottest weather the following years which resulted in the pumps being overworked.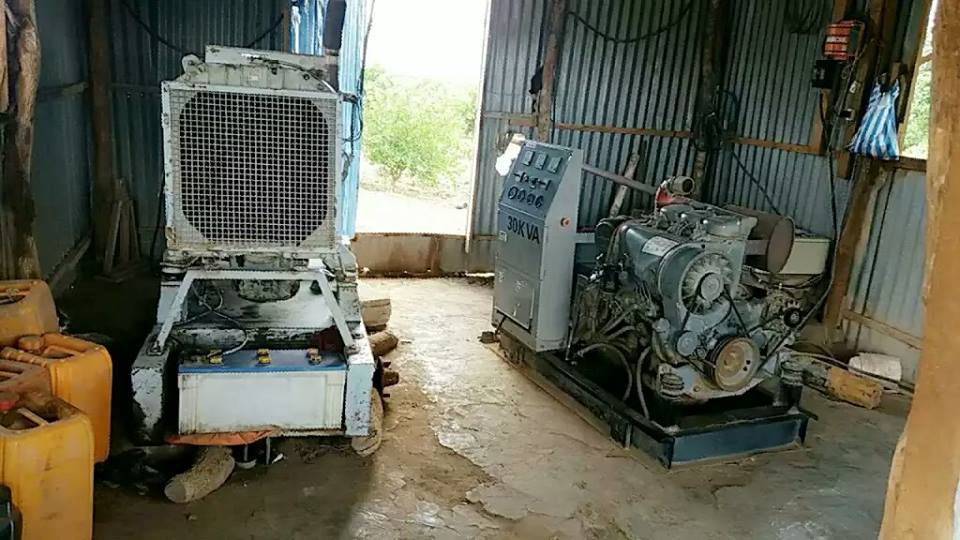 Second heavy duty motorised pump installed.
Unlike the personal motorised pumps donated for smaller wells and water tanks, a similar motorised pump was installed at an already existing well in another village situated in Warta, Mogadishu.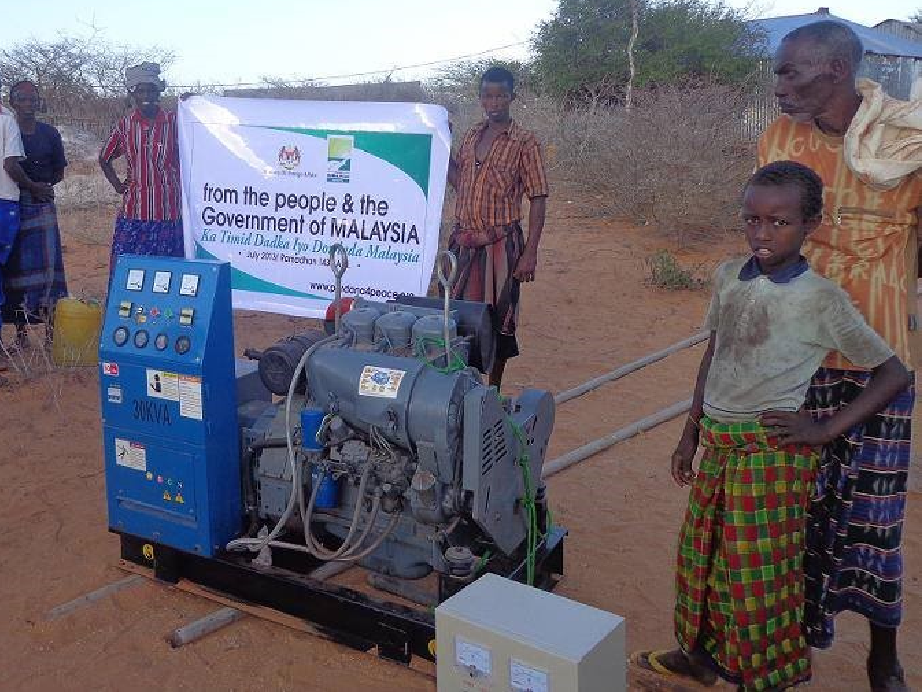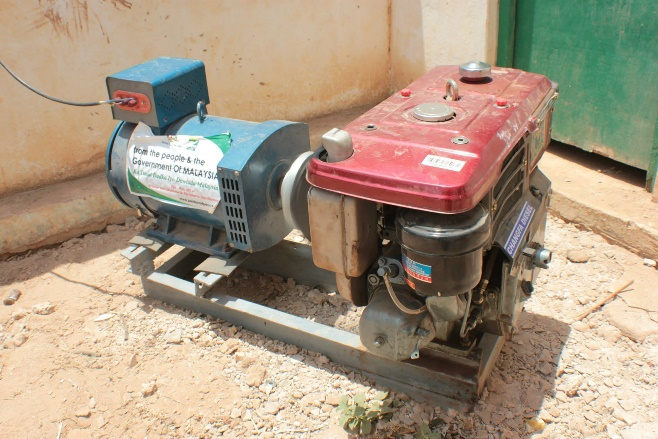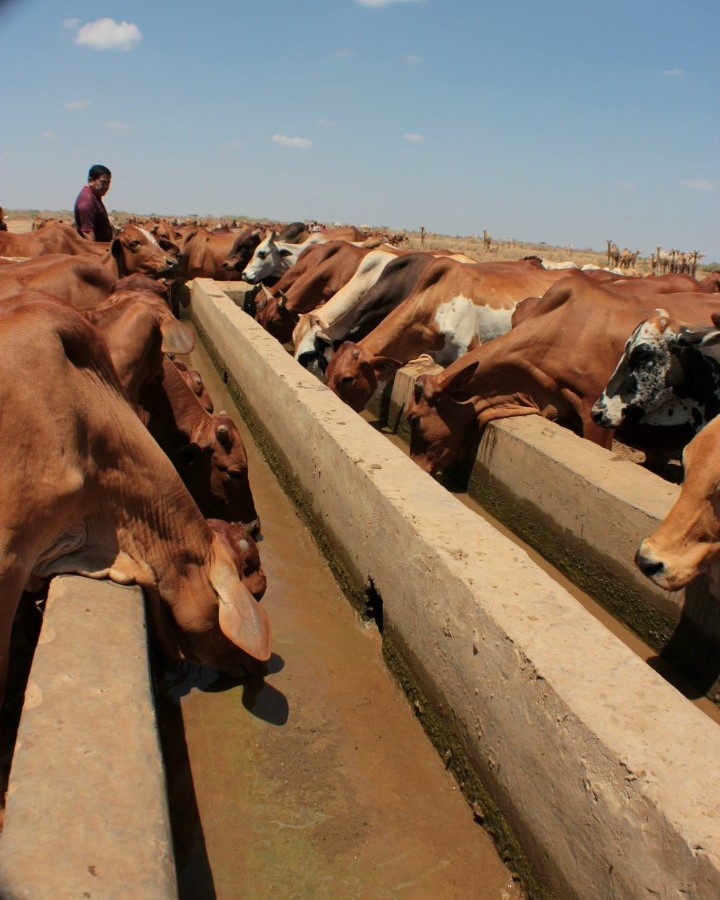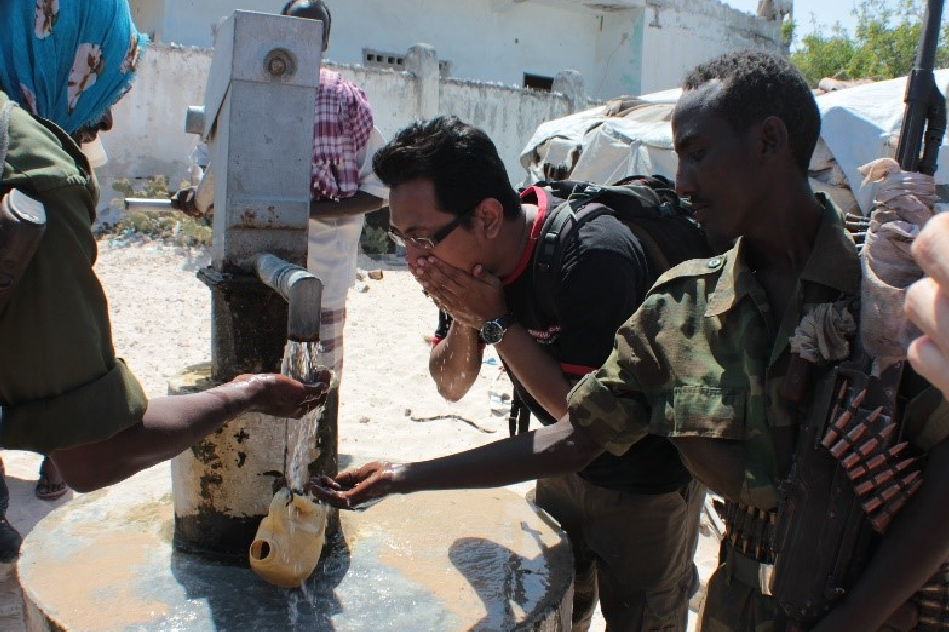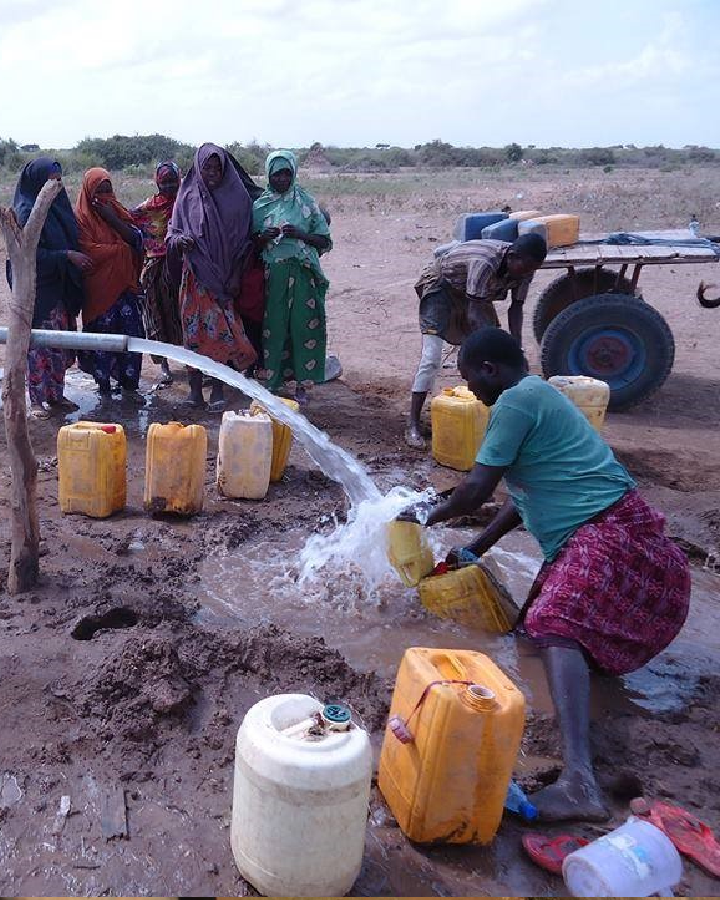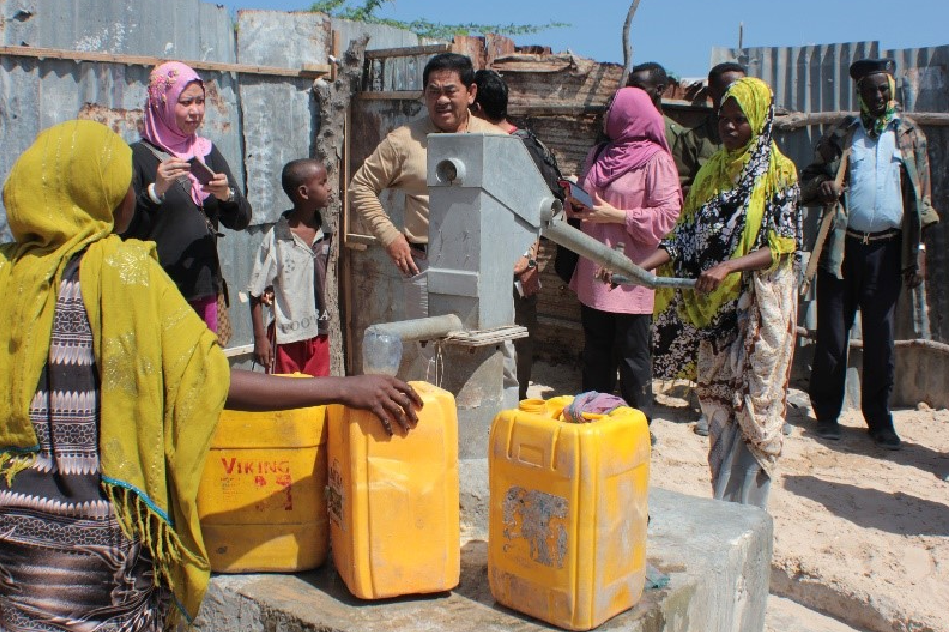 Somalia Micro Credit Program for Women 2014
PGPF initiated a micro credit program targeting single mothers. The program provides a soft loan for the recipient to help themselves generate some personal income. The loan is used to start small businesses such as tailoring, handcrafts, food and beverage.
PGPF affiliates in Somalia have reported that the above projects have benefitted approximately more than 20,000 people from IDP Centres, UNRWA camps, UNICEF camps, individuals and villages.
Do not miss out on being a part of our ongoing or future projects by donating to the above account.