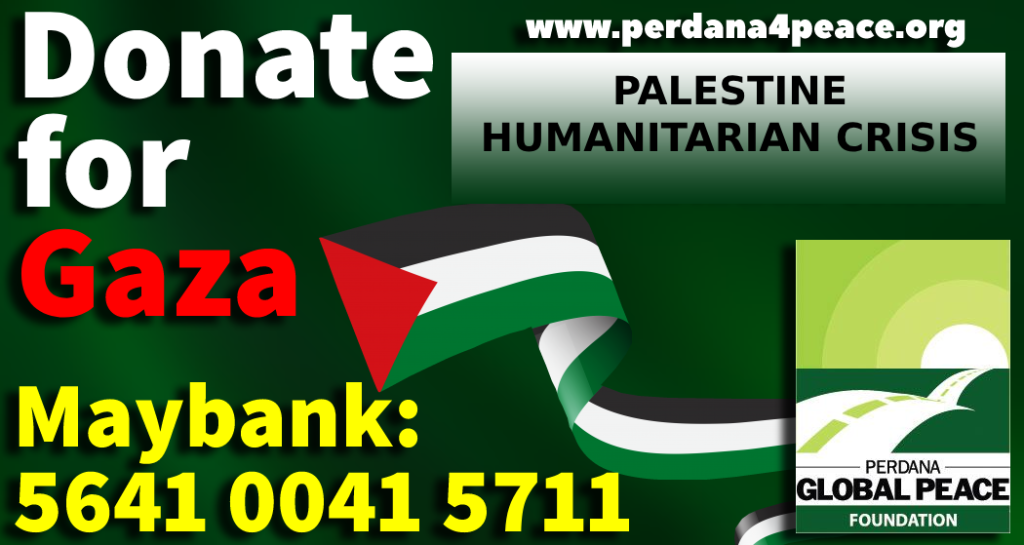 Support the People of Gaza: Your Donation Can Make a Difference
Dear Friends,
We are reaching out to you today with an urgent appeal for donations to support the people of Gaza. The humanitarian situation in Gaza is extremely challenging, and your generosity can have a significant impact on the lives of those who are suffering.
Gaza has faced years of conflict, economic hardship, and limited access to essential services. Recent events have made the situation even more critical, leaving thousands in desperate need of assistance. Families are struggling to access clean water, food, and medical care, and children are bearing the brunt of this crisis.
Your contribution, no matter the amount, can help provide relief to those in Gaza. Perdana Global Peace Foundation aims to raise RM200,000 for much needed medical aid.
Please consider donating today. Your generosity will help ease the suffering of countless individuals in Gaza.
We thank you in advance for your support and kindness during this critical time.
Click below for developments: