Thousands gathered at the National Mosque in Kuala Lumpur, Malaysia after Friday prayers in solidarity with Palestine. Malaysians and foreigners from NGOs, government and opposition political parties as well as the public gathered to protest the recent barbaric aggression by Israel on the Palestinians which has resulted in the murder of 1,417 Palestinians which includes 447 children and 248 women.
A total of 6,268 Palestinians have been injured due to indiscriminate attacks by the Israeli Occupation Forces according to the Palestinian Ministry of Health as of 12 Oct 2023.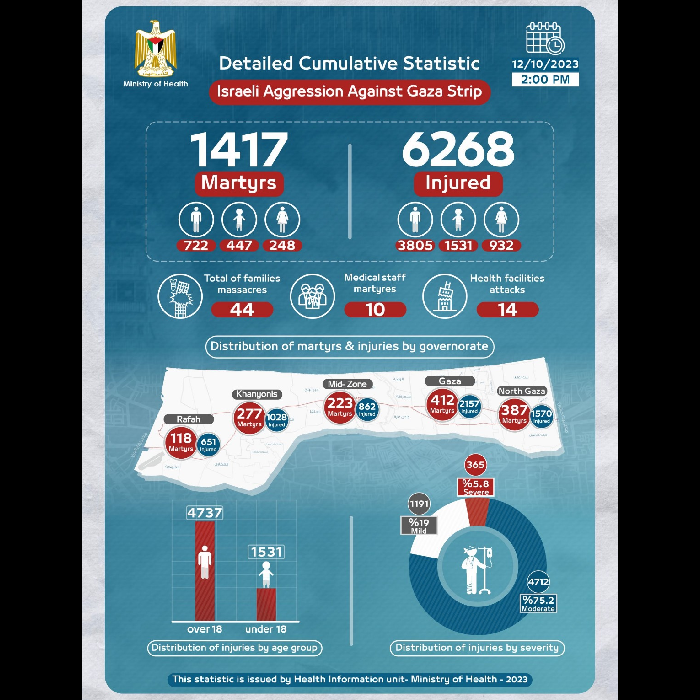 PGPF President, Tun Dr Mahathir Mohamad addressed the crowd after Malaysia's 8th Prime Minister Tan Sri Muhyiddin Yassin rallied with an opener.
Also present were Ministers and deputy Ministers from several Ministries who followed suit by professing their solidarity.
Government opposition members also gave a few words followed by NGO leaders. The gathering called for Malaysians from all walks of life to support the Palestinians by going online or through generous donations to help alleviate the humanitarian crisis in Gaza.
Recent events have made the situation even more critical, leaving thousands in desperate need of assistance. Families are struggling to access clean water, food, and medical care, and children are bearing the brunt of this crisis as Israel have cut off supply for basic necessities to Gaza.
The situation is dire as the Palestinian health sector especially hospitals are overwhelmed, understaffed and under-equipped as well as suffering from lack of medical supplies to cope with the growing numbers of those in need of medical treatment. As such, Perdana Global Peace Foundation is collecting donations to help with alleviating medical constraints.
Info for donation: