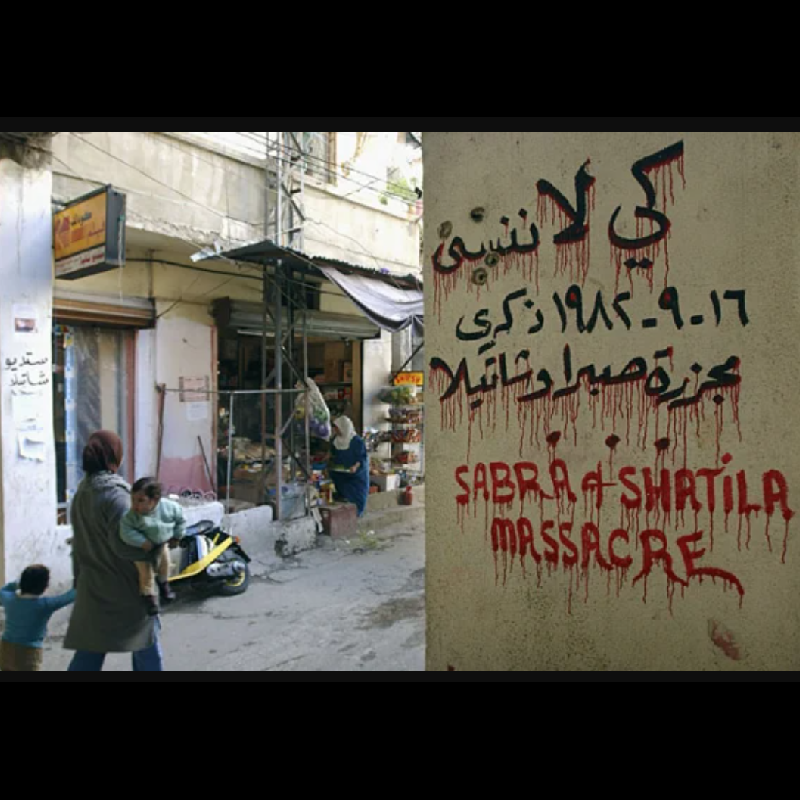 PGPF received an email from a dear friend regarding the tragedy that befell Palestinian refugees who are still suffering generations later.
Dear Friends,
This year is the Fortieth Anniversary of the Invasion of Lebanon in 1982 leading up to the Sabra Shatilla Massacre. Please help to circulate the articles below so that the Palestinians refugees of Lebanon are not forgotten.
Thank you and best wishes
Swee Ang
The following letter was attached in the email:
Letter to Editor
Washington Report on Middle East Affairs
25 February 2022
Dear Editor
Palestinian issue of refugees in Lebanon
I would like to thank you for the two excellent articles posted by your publication on the situation of the Palestinian Refugees in Lebanon – Palestinian Refugees in Lebanon Deserve to Live with Dignity by Ali Hweidi, and Palestinians Continue to Suffer in Lebanese Refugee Camps by Elaine Pasquini, both posted electronically in February 2022 and due to appear in your paper edition of March/April 2022.
The Palestinian Refugees in Lebanon have often been referred to as the "forgotten refugees".  I had written about them on several occasions drawing on my own experience working and living with them for thirty nine and a half years, since the Israeli Invasion of 1982. It is tragic that the invasion resulted in massive destruction of lives, livelihoods, homes, hospitals, libraries, factories, schools, offices and forced the Palestine Liberation Organisation (PLO) to evacuate under the Habib Peace Plan which also guaranteed the protection of the non-PLO civilians left behind. But the evacuation only paved the way for the land invasion of Lebanon in September by hundreds of Israeli tanks. A contingent of tanks proceeded to seal all the escape routes from Sabra Shatilla refugee camp so that the brutal and infamous Sabra Shatilla Massacre could be conducted over the days of 15-18 September 1982, with at least 3,000 Palestinians and their Lebanese neighbours murdered by Israel's ally, the Christian militia. No one came to defend the unarmed helpless children, women and old people from being slaughtered. When the photographs of the heaps of dead bodies in the camp alleys were published, there was worldwide outrage and condemnation. But international attention was short-lived. The victims' families and survivors were soon left alone to plod on to get on with their lives and to relive the memory of that double tragedy – not only of the massacre but also the preceding ten weeks of intensive land, air and sea bombardment and blockade of Beirut during the invasion. They were left to rebuild their shattered lives and homes, bring up their children while burying the dead in mass graves.
Except for UNRWA, together with some the international NGOs who never left them and those of us who continue to maintain close links with the Palestinian refugees of Lebanon, most supporters of the Palestinians rightly turn their attention to the atrocities committed in the Occupied Palestinian Territories of West Bank and Gaza. They would only have occasional snippets of what the Palestinian refugees of Lebanon are suffering from the news. The everyday downward spiral of hopelessness and despair, made worse by a sense of being forgotten and abandoned, just do not excite the headlines of mainstream media anymore. As someone close to the Palestinians in Lebanon I would sometimes ask – where is solidarity and where is hope for them?
Yet, when I talk to Palestinians in Lebanon directly, I do not often find them complaining about being forgotten. Every time I talk to them about the tough situation they are facing, their first concern is about Occupied Palestine. They know that Lebanon will not only make sure they cannot settle, but progressively make it more and more difficult for them to live any life of dignity. It is like a punishment for having been expelled from Palestine into a country that had enough of them, and therefore would want to get rid of them by making life more unbearable and unliveable. Their only option is to go back to Palestine.
The twelve official UNRWA refugee camps in Lebanon were established to host the initial 110,000 who fled to Lebanon. They were some of the 750,000 refugees from Palestine expelled to make way for Israel. Since then, four generations have lived and died in those refugee camps. Children were born refugees, grew up refugees and died refugees on those little plots of Lebanese soil which make the finite, rigid borders of the official camps. The same plots for 110,000 refugees from 1948 have now to accommodate a population grown to half a million just by natural increase, together with the influx of Palestinian refugees from Syria. Simple arithmetic will conclude that the camps' population density have to increase fivefold!
These two articles published on the eve of the Fourtieth Anniversary of the June Invasion of Lebanon in 1982 killing tens of thousands with the destruction of half of Lebanon, and the September 1982 Sabra Shatilla Massacre which followed could not be more timely. They have brought us up to date with the current situation of the Palestinian refugees in Lebanon during the COVID pandemic and the financial collapse of Lebanon.  Their situation is dire – no right to work, no right to own a home, hungry, despised,  a typical refugee camp squashing 100,000 persons into 1.7 square kilometres( 0.657 sq miles) to live, die and be buried. Their survival as dignified human beings is at stake and must be supported and safeguarded by all of us. For those of us in Great Britain, the responsibility of helping to create the Palestinian tragedy during the British Palestine Mandate especially with the Balfour Declaration must be remembered and confronted. For those of us who are Americans with conscience, the plight of the Palestinians and especially the refugees in Lebanon and the role of the USA to support justice and fairness for the Palestinians, or her failure to, when there is power and resource to do so, should also be highlighted and called to the judgement of history.
Dr Swee Chai Ang
Founder and Patron of British Charity Medical Aid for Palestinians
Author "From Beirut to Jerusalem, A Woman Surgeon with the Palestinians" updated and republished 2019 by The Other Press, Kuala Lumpur
Orthopaedic surgeon in Gaza Hospital Sabra Shatilla during the 1982 massacre
Palestinian Refugees in Lebanon Deserve to Live with Dignity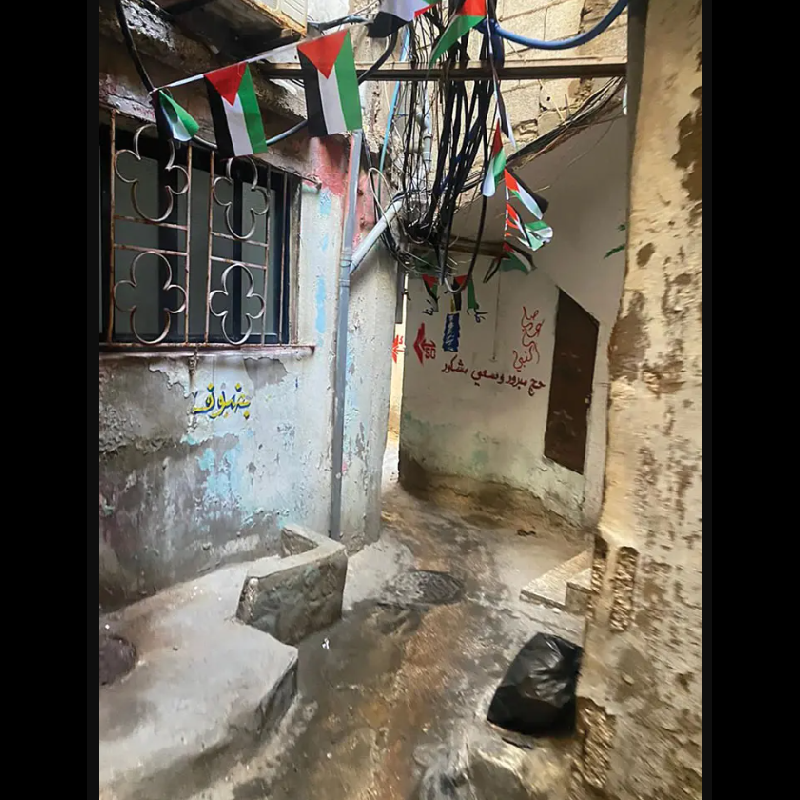 LEBANON IS ONE of five locations, along with Jordan, Syria, the West Bank and the Gaza Strip, with Palestinian refugee camps where the United Nations Relief and Works Agency for Palestine Refugees in the Near East (UNRWA) provides health, education and emergency assistance services. Even before the influx of refugees from Syria, it was one of most challenging countries for UNRWA to work in—and for Palestinians to reside.
In 2020, around 470,000 Palestinian refugees were registered with UNRWA in Lebanon, with 45 percent of them living in the 12 official Palestinian refugee camps, and the rest in 150 other communities throughout the country. While UNRWA recognizes the refugees living outside the camps, it cannot officially recognize the areas in which they live, in accordance with its agreement with the Lebanese state. Therefore, UNRWA schools, offices and clinics are exclusively inside the overcrowded camps.
Historically, Lebanon has made it clear that the Palestinian refugees have no right to permanent settlement. UNRWA noted, "Palestinians in Lebanon do not enjoy several important rights; for example, they cannot work in as many as 39 professions and cannot own property (real estate). Because they are not formally citizens of another state, Palestine refugees are unable to claim the same rights as other foreigners living and working in Lebanon." Because of this UNRWA has become the refugee lifeblood.
However, UNRWA is itself under fire and underfunded as it remains mired in controversy over who and how many are considered a Palestinian refugee. Some speculate that the defunding of UNRWA by the Trump administration, and the United Arab Emirates dramatically reducing its contributions after signing the Abraham Accords, is part of Israel's strategic plan to "disappear" its refugee problem. Unfortunately, the price is paid by the refugees' dignity and denial of basic human rights.
DECADES OF SUFFERING
For decades, the Palestinian refugees' hardships in Lebanon have accumulated. In general, all the Palestinian camps suffer from overcrowding, unemployment, poor housing conditions, inadequate infrastructure, as well as a lack of access to justice. The Lebanese restrictions placed on the refugees from having economic and social rights has made it more difficult to improve their situation or to participate in public life, even before the current series of crises.
After the Oslo agreement between Israel and the Palestine Liberation Organization (PLO) in 1993, the Palestinian National Authority (PNA) became more focused on the needs of Palestinians in the West Bank and Gaza. This led to a decline in the provision of services at all levels, including Palestinian Red Crescent Society (PRCS) hospitals in the camps, the payment of doctors' and nurses' salaries, and shortages of staff, medical services and equipment. PRCS now mostly relies on the support of INGOs (international non-governmental organizations), which is not enough to cover all the needs. In addition, due to its financial crisis, UNRWA cannot provide enough services.
OVERCROWDED CAMPS
NGOs, political factions and popular committees denote the existence of around 29,000 Palestinian refugees displaced from Syria now living in the existing camps.
The arrival of new refugees to live in already overcrowded areas is a major health and quality of life concern. For example, Ein El Hilweh Camp in southern Lebanon is an area of 1.7 sq. km (roughly 0.657 sq. miles), where more than 100,000 people live, out of whom 80 percent are Palestinian refugees from 1948 and the rest are Palestinian refugees from Syria or Syrian refugees. Consequently, there are not sufficient areas for children to play or for families to have privacy and recreation.
According to a field study done by UNRWA with funding by Japan in 2015, one third of the Palestinian refugees suffer from chronic diseases such as diabetes, hypertension, asthma and respiratory diseases. Even then, the unemployment rate  had reached 56 percent and the poverty rate 71 percent. It has gotten worse since the study was done.
Often more than one family lives in the same house, making COVID-related health issues, as well as the social and economic situation, worse for all. There is no possibility for families to add rooms. In 1997, building materials were prohibited in five camps in southern Lebanon—Rashidieh, Burj Shemali, El Buss, Ein El Hilweh and Mieh Mieh—without obtaining a permit from the Lebanese army. Any attempt by a refugee to bring a cement bag into any of these camps will result in arrest and accusations of smuggling; they will be forced to pay large amounts of money.
Even if a refugee has the means to live outside the camp, the Lebanese parliament ratified Law No. 296, in which a Palestinian refugee is deprived of the right to own real estate. The law also deprives any refugee from the inheritance of properties registered in their name prior to 2001.
SYRIAN REFUGEES COMPLICATE THE CRISIS
Syrian refugees are registered in Lebanese records with UNHCR, while Palestinian refugees displaced from Syria are registered only in UNRWA records. Both Palestinian refugees in Lebanon and from Syria depend mainly on UNRWA services.
According to UNRWA's recent report "Palestine Refugees in Lebanon: Struggle to Survive," about 73 percent of Palestinian refugees live below the poverty line and 58 percent have had to reduce the size and frequency of their meals. 87.3 percent of the Palestinian refugees from Syria living in Lebanon were already living below the absolute poverty line in 2020, and 11.3 percent exist in a state of abject poverty.
Currently, the unemployment rate among Palestinian refugees is about 90 percent, as per estimations of civil society organizations acting together with the Palestinian popular, local and political committees and factions.
Although the Lebanese Minister of Labor, Moustafa Bayram, talked about facilitating work for Palestinian refugees, it needs to be legitimized by the Lebanese parliament. But Bayram's suggestion was rejected by the former Lebanese Foreign Minister Gebran Bassil and the former Minister of Labor Sejaan Kazzi, who saw it as paving the way for the resettlement of Palestinian refugees in Lebanon and argued that it is contrary to the Lebanese constitution.
AN INCREASE IN DEPRESSION
Amid the accumulation of suffering, with no end in sight, cases of depression are increasing, as is the divorce rate and acts of violence. Parents are running out of options to increase income or decrease expenses, and the rates of child labor, school dropouts and early marriages are rising. Families are also searching for any means of immigration abroad, especially to Europe. They're selling everything to pay illegal smugglers, knowing that most attempts fail. They are looking for security, stability and a better life.
Because of the growing hardship, there has been an increase in deep depression, especially among the youth. They are facing a lot of difficulties for their future, such as lack of motivation for education and no hope to work because of restrictions. There is fear that they are vulnerable to exploitation by political factions or criminals both inside or outside the camps, potentially threatening the fragile civil peace in Lebanon.
LIVING IN DIGNITY HAS BECOME ONLY A DREAM
Palestinian refugees in Lebanon unanimously agree that the international community has let them down by keeping them as refugees for more than seven decades.
It is their right to live with dignity as human beings until they return to their country. This right is a dream they imagine day and night. Yet, sorry to say, there are no indicators to give them hope that this dream will come true soon.
Writer and researcher Ali Hweidi is a Palestinian refugee living in Beirut, Lebanon.