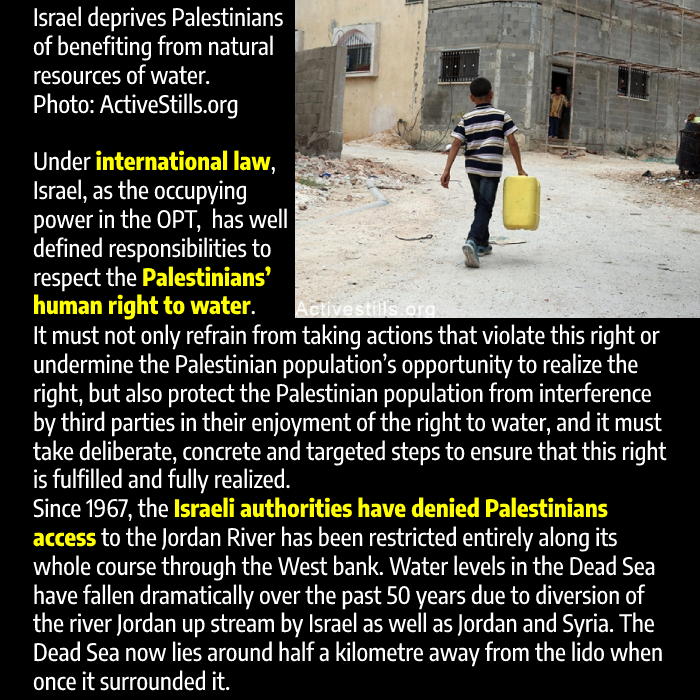 Israeli occupation forces on Tuesday closed the water holes that provide the Palestinian village of Bardala in the northern Jordan Valley with its daily water needs, the official Palestinian news agency WAFA reported.
Human rights activist Aref Daraghmeh told WAFA that the occupation forces raided the village and closed the holes, noting that this is the tenth time that the water holes have been closed in two years.
Daraghmeh said that residents in Bardala and other communities in the Jordan Valley suffer from a lack of access to sufficient quantities of water in light of the occupation authorities' control over most of the water resources in the Jordan Valley through the Israeli Mekorot water company.
Entire communities in the West Bank either have no access to water or have had their water supply reduced.
"According to Amnesty International, Palestinians in the occupied West Bank consume, on average, 73 liters of water a day, per person. Compare this to an Israeli citizen, who consumes approximately 240 liters of water a day, and, even worse, to an illegal Israeli Jewish settler, who consumes over 300 liters per day," Palestinian author and editor of The Palestine Chronicle Ramzy Baroud wrote in a recent article.
"The water crisis is related directly to the more general political context of Israel's occupation: apartheid, illegal Jewish settlements, siege, and war."