This video of the webinar explores what exists in the Israeli archives about the Nakba and the immediate years after the destruction of Palestine. The archives, along with other Palestinian sources, provides an accurate picture of the Palestinian villages, towns, and urban neighborhood, on the eve of their occupation. They also provide forensic insights into the way the pillage of the villages, people's property and lands were confiscated, and divided between Zionist institutors and Jewish settlers within the first decade after the Nakba. There is a clip containing basic visuals of each destroyed Palestinian village using maps, audio and visual clips and testimonies and how lands and property were confiscated. This fuses the historical narrative of the Palestinians with a decolonized archival work within the settler colonial state. These documents are not available anymore; but were offered by historians who generously shared vital evidence.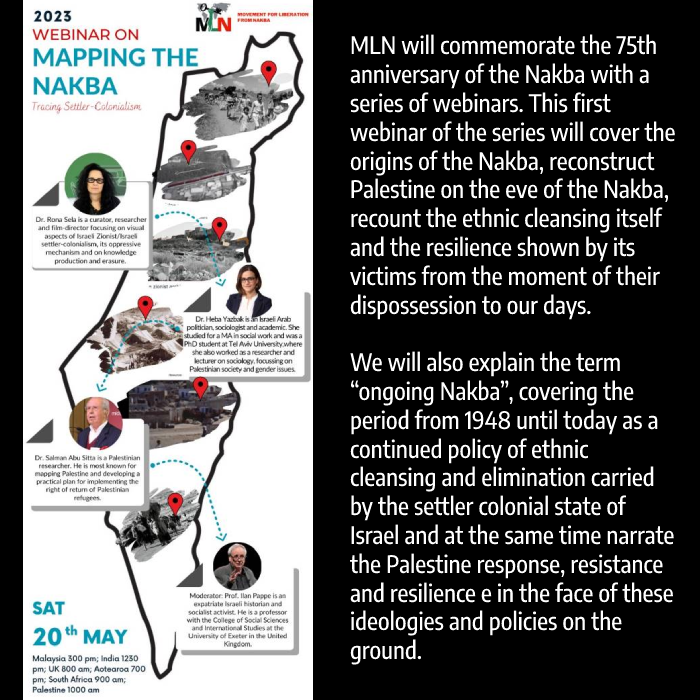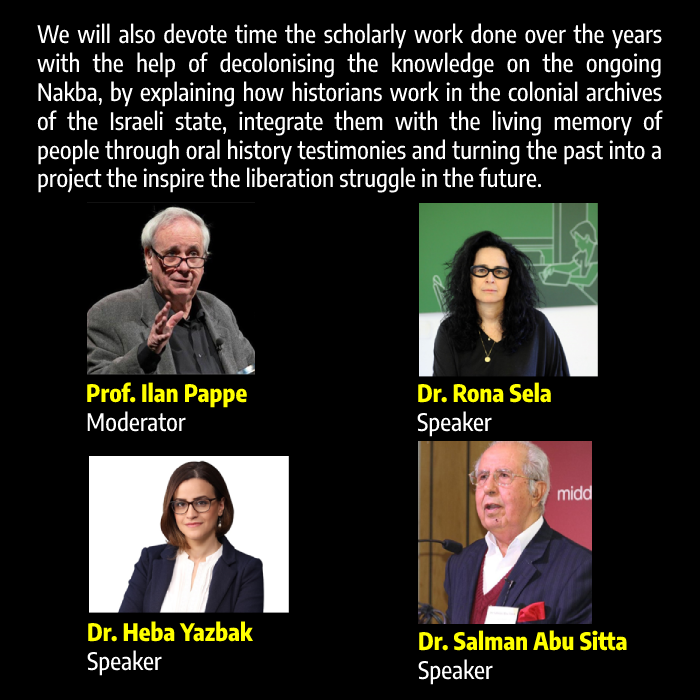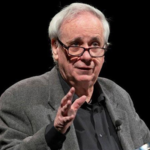 Prof. Ilan Pappe -Moderator
Ilan Pappé is an expatriate Israeli historian and socialist activist. He is a professor with the College of Social Sciences and International Studies at the University of Exeter in the United Kingdom, director of the university's European Centre for Palestine Studies, and co-director of the Exeter Centre for Ethno-Political Studies.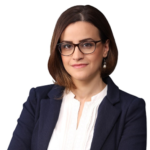 Dr. Heba Yazbak –Speaker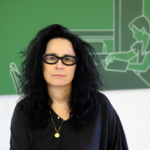 Dr. Rona Sela –Speaker
Dr. Rona Sela is a curator, researcher and film-director focusing on visual aspects of Israeli Zionist/Israeli settler-colonialism, its oppressive mechanism and on knowledge production and erasure. She also deals with methods to crack colonial patterns, such as building post/decolonial archives, or through visual activism by civil society agents.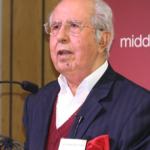 Dr. Salman Abu Sitta –Speaker
Salman Abu Sitta is a Palestinian researcher. He is most known for mapping Palestine and developing a practical plan for implementing the right of return of Palestinian refugees.